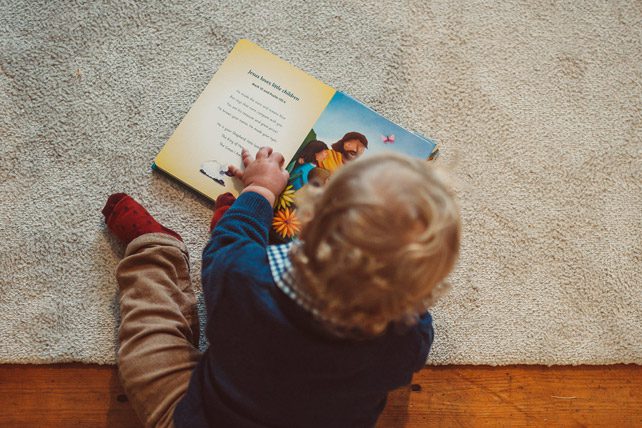 Which Bible do you teach children from at church? Which Bible or Bible devotional do you recommend to parents for home discipleship? Here are my top 10 picks for best Children's Bible.
10. The Adventure Bible. A child's first "grown up" Bible. (elementary)
9. Adventure Bible for Early Readers (NIV). This best seller shows how every part of God's Word points forward to Jesus.
8. The Action Bible presents 215 fast-paced narratives in chronological order, making it easier to follow the Bible's historical flow—and reinforcing the build-up to its thrilling climax. (elementary)
7. The Beginner's Bible: Story Bible for Kids. This is the classic preschool story Bible. (preschool and early readers age)
6. The Zondervan Kids' Study Bible includes profiles of key people in the Bible, maps, charts, and diagrams. (NIV—great choice for pre-teens)
5. The KJV Study Bible For Kids is a good choice for the pre-teen age group, with over 10,000 notes written specifically for kids.
4. The ESV Holy Bible for Kids is an edition for young readers with 24 pages of illustrations depicting major scenes in the story of redemption as well as kid-friendly maps. (ESV)
3. The NKJV Study Bible for Kids. A kids Bible published with vibrant full-color features designed specifically for children to learn how to read and study God's Word.
2. The Kids' Life Application Bible is a fun-filled, feature-packed Bible that is designed to help children ages 8-12 get into Scripture.
1. Hands-On Bible. This is the Bible I use when teaching kids. This Bible is packed with activities and experiences that invite kids aged 6-12 to come inside the Scriptures and live out God's Word!
Have you seen the awesome Bible Milestone Experience that is available for you?
One-time class that kids and parents take together, where they learn how we got the Bible, foundational truths about the Bible and how to make it an important part of their life.
Helps children see and understand God's Big Story found in the Bible and how they are part of it.
Equips parents to lead their children to love God's Word as they enter their elementary years.
Speaks into the lives of parents and helps them see why it's important to raise their children in church and attend consistently.
A life-changing experience as parents present their child with a Bible and speak a blessing over them.
A time of prayer as parents pray over their children.
This Resource is Great For…
A milestone experience for children as they transition into your elementary ministry. Many ministries use this as children are moving into elementary ministry or right after they have transitioned.
A parent/child class for parents and their elementary children that takes their Bible knowledge and love for God's Word to a deeper level.
A mid-week class for taking elementary children deeper into God's Word.
You can get more information and order the kit with everything you need at this link.
This article originally appeared here and is used by permission.