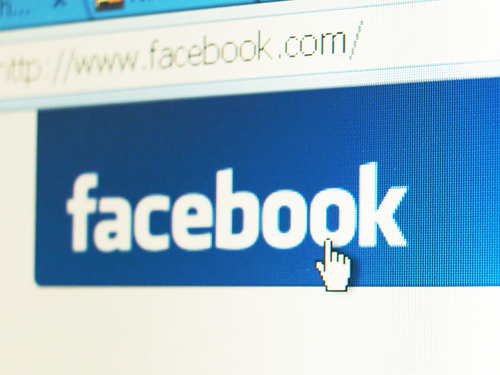 I sat in two different social media breakouts with John Saddington at the Orange Conference. There was a lot of conversation about how to leverage Facebook more effectively and more specifically to create fan pages for your ministry. I found this post by Sam Luce with a step-by-step guide generously created by Brent Peak. I thought this might help many of us "get ahead" for the fall. The visual screen shots and real life church examples are very helpful too. If you're needing help with social media, I think you'll find this long post worth it.
————————–

Many churches and organizations have learned to use Facebook well and have pushed the edges of what Facebook was originally designed to do. Here are two examples from Chase and LifeChurch.tv:
These are great examples because they show that a Facebook fan page doesn't have to look or function like Facebook. In fact, a fan page—or more precisely, tabs on a fan page—can be made to look like whatever you want them to, even your own organization's web site!
I was first inspired to give it a try for our own children's ministry after reading a blog entry from LifeChurch.tv that explained how they were using Facebook fan pages instead of web pages for their church's campuses. I thought about it for a few days and decided to try it myself. Since I'm not a web design expert, the process was probably clunkier than it needed to be, but I'm happy with the results and happy to tell you how I did it.
Here's what our children's ministry's Facebook fan page looks like now. You can see it for yourself at http://www.paradisechurchkids.com. I completed it in one evening with just a couple apps and a little graphic design skill (which I'm assuming you have or can use someone else for).
Ready to work? Here's how I did it…
Add the "Static FBML" app to your fan page.
From your organizations Facebook "Wall," click on "Edit Page" below your profile pic.
Scroll to the bottom of the new page to "More Applications" and click "Browse More."
On the following page, search for "Static FBML" and click on the top search result, which should be Static FBML.
On the Static FBML page, click "Add to my Page" and select your organization's page to add it to.
Design the web banner and buttons and upload them to http://www.imageshack.us. Your graphics need to be hosted elsewhere on the Internet, and ImageShack will do it for free.(A horizontal banner should be 750 pixels wide or less)
Download and install SeaMonkey from http://www.seamonkey-project.org.
Open SeaMonkey and design your fan page.
"Composer Page".◊ "New" ◊Click "File"
Click on the "Table" button in the top button bar to create a layout for your new page. This part takes moderate skill and can be confusing for the HTML-illiterate like myself. I hate tables, so if you know a better way, please let me know!
The number of rows and columns you use will depend on your design, but you should keep the width to 750 pixels or less. Be sure to select "pixels" by the width.
It's better to have too many rows and columns than not enough. You can always combine cells later if you have too many.
I recommend a border of 0 pixels.
Under "Advanced Edit", you can set your cell padding and spacing. I set the spacing to "0" and the padding to "5" so my graphics won't butt right up against each other.
Now it's time to add some content. It took me some trial and error to get the table cells situated correctly, but here's one example of what it could look like.
In the example above, you can see that I kept the five columns across, but combined cells and rows to fit my content. Now let's back up and explain how to insert your graphics.
Return to http://www.imageshack.us for your graphics. You'll want to click on the graphics to get the direct URL.
Copy the direct URL for each graphic you want to insert into your new page.
Click inside the cell you want to place the image in and click on "Image" on the top button bar. Paste the URL for your graphic under "Image Location" in the popup window. Be sure to enter alternate text or select "Don't use alternate text" and click "OK".
Repeat for each graphic you need to insert. After inserting a graphic, you may want to shrink the cell to fit the graphic by right-clicking in the cell and selecting "Table Cell Properties."
Here you can specify the height or width of the cell. The graphic above squeezed the other columns, so I set the cell width to 250, the width of the graphic.
You can play around with SeaMonkey to insert other content, even HTML widgets from other sites.
When entering text, keep in mind that the finished product will look different in various web browsers like Internet Explorer, Firefox, Chrome, or Safari. Most people are using still Internet Explorer (unfortunately!), so make sure it looks good in that browser.
Don't forget to create links! Click on each picture or highlight each piece of text that you want to use as a clickable link and click on "Link" on the top button bar. You can paste in any web address, even for each of your Facebook fan page tabs.
When you're done, you can click on "View" and select "Preview" to see what your finished product will look like.
Now it's time to put it into Facebook!
It's time to copy the code from your new page and paste it in to Facebook.In SeaMonkey, click on "View" and select "HTML Source."
This is the "guts" of your new page. Select all of the text after (near the top) and before (near the bottom; you might have to scroll down). Click "Edit" from the top menu and select "Copy."
Now you're done with SeaMonkey.
Return to your organization's fan page and click "Edit Page" under your profile picture.
Scroll down under "Applications" and click "edit" under the FBML app.
In the next window, enter the name of your new tab next to "Box Title." We called ours "Dashboard."
Click in the large box next to "FBML" and paste the code you copied from SeaMonkey.
Click "Save Changes."
Return to the wall of your fan page and click on the plus sign to add a new tab. In the drop-down box you should see the title of your new page. Click it! You might need to click on the fast-forward symbol to see your page. Once you've selected it and can see your new page, click on the tab title and drag it to where you want it.
That's it! Enjoy your new page!
Two more tips:
If you want to add more custom pages, just return to the FBML application on your "Edit" page and select the link at the bottom of the page to add another. We've added more pages to http://www.paradisechurchkids.com for summer camp and our curriculum information. We've even been able to copy the HTML from our MailChimp.com email newsletter for a parent update tab.
Newcomers to your fan page will land on the wall by default. To make your new tab the main landing page, go to your wall and click "Options" under the status window. Click "Settings" and select your new tab as the landing tab.
Here's a review of what we did:
Added the Static FBML app to your organization's Facebook fan page.

Designed graphics and uploaded them to a web host.

Designed a new web page in SeaMonkey.

Copied the HTML code from SeaMonkey and pasted it into Static FBML.