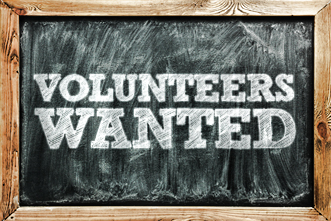 As Kidmin Leaders we are always looking for volunteers to invite into our ministry. My question to you today: As a Kidmin Leader do you volunteer outside of your ministry? How many volunteer hours do we ask for from others? How many volunteer hours do we ourselves invest in other ministries, programs or institutions?
We are in our six month of ministry here in Florida and it's been interesting. I have come to the conclusion that to have a significant impact in this community I must be intentional about connecting outside the church. So, with that in mind I have made a few contacts with local institutions about volunteering. Guess what? They need volunteers too!
Today I want to share about the first institution – the public school. We have three public elementary schools in our little town and right now I am actively volunteering at two of them. Of course I first had to attend the School Districts Volunteer Training and complete their background check – sound familiar? Well, now I am an official Citrus County volunteer and can serve at any school in our county. What better way to meet new kids than to be where they are every day!
At one school I am a math tutor. Which if my high school math teachers new I was tutoring math they might send a letter of protest to the school district! Hey, if I can tutor elementary math anybody can do it. I can still remember my multiplication tables and do long division.
The other school where I am volunteer I am assisting the PE teacher with launching a Speed Stacks Club. It's fast, it's fun and I get to be "Coach Keith." What a deal! The PE teacher is thrilled, I get to meet new kids and the school gets to offer a new program.
My encouragement to you today is to volunteer in your community. Find out where you are needed and get connected. Next time I'll share about another local institution where I am volunteering and I have the opportunity to do something amazing this summer. So, did this spark your interest? Do you have some ideas about where we can volunteer? Share your thoughts by leaving a Comment!