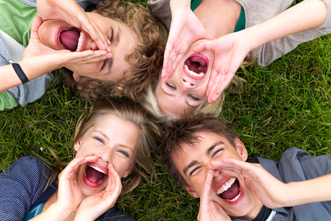 1. Communicate
Communicate–Communicate–Communicate
Share the WINS! Tell stories to everyone–Lead Pastor, Staff, Volunteers, Parents, and the community.
Use every avenue available to promote the great things happening in Children's Ministry.
2. Value Children
It's all about the KIDS! Treat them with love and respect, and they will want to engage. Coach all of the CM team to make every child feel loved and valued.
When sharing about our ministry, use positive language to describe the children involved in the ministry.
3. Build a Team
The best thing we can do for our ministry is to recruit and train a TEAM of dedicated leaders. Cast a big vision, and we can attract gifted and talented people to that vision.
4. Train Volunteers
Create an atmosphere of encouragement and ongoing training. Regularly scheduled team meetings should include vision casting, skills enhancement, and how-to instruction. Give our teams the knowledge and tools to be successful.
5. Clean & Clear Children's Space
Every Children's Ministry regardless of size or budget can be clean and clutter free. If we want parents and church members to take our ministry seriously, cleanliness is not optional. Walk through every space, remove the clutter, and clean it till it shines!