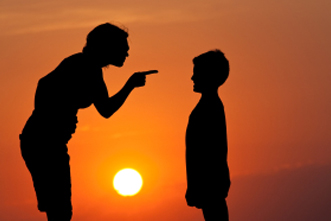 Let me list my parenting resume:
I've been a parent now for over four years.
I've read a lot of parenting books.
I've listened to a lot of parenting sermons.
I've preached about parenting issues.
I've blogged about being a parent.
Which means I have it all figured out.
Come on, you know that once you've written a blog about parenting, you've got it all figured out.
In my vast years of experience, I've noticed a lot of parenting nuggets being thrown around. And I've noticed a lot of things that aren't shared as nuggets as much as they're just lived out in the moment.
Things get out of hand, and go sideways in a restaurant, and you default to a certain behavior, whether in the moment you believe that's what's best for your child or not. Right?
You don't really think that yelling back at your child in Wal Mart is what's best for him, you, or the rest of Walmart, do you? You don't really think that giving in to your child's temper tantrum is what's best, do you? But in order to save face, and just "get through" the moment, we make decisions and base our actions on more immediate gratification.
I've seen some pretty bad decisions that have been made in the heat of the moment. I've committed lots of these. And I've noticed a few things that you and I should avoid.
Nine Parenting Tips to Avoid:
1. Count to Three.
"Timmy, listen to daddy. I'm going to count to three, and you have to _____. 1 … 2 … 2.5 … 2.75 … 2.85 … 2.94 … " Don't expect obedience the first time you ask for it. Give your child a chance to disobey you for a little while longer.
Delayed obedience is disobedience.
2. Always let them decide.
They're children. They decide what's best for themselves. Eating a candy bar before bed? Yes! Oh, you don't want to go eat there for dinner, like mommy and daddy do? Ok! You want to stay up late because you just don't want to go to bed? Sure! Thanks for letting me know, you little ball of wisdom!
Children need your wisdom. And they need to know you're the parent, not them. As a parent, God's called you to be an authority in your child's life.
3. Let your world revolve around them.
Get in as many "activities" as possible, because that's what's best for your children and your family. Always be doing something. And during the "off" seasons, find something to fill your time. Because "resting" (the Bible calls this "Sabbath") is something we do when we die.
If you let them, children will make your world completely circle theirs. This isn't healthy. Good parents help their family find balance between doing and being.