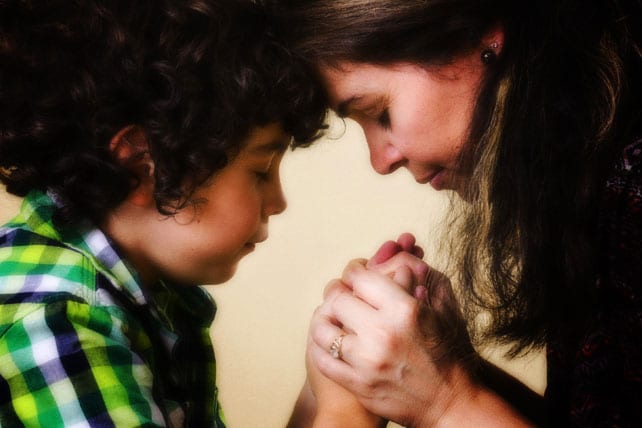 In the 1740s one Scottish pastor reported on a local prayer meeting held by townspeople: "There is also a meeting of themselves … where some hours are spent in prayer to their own edification, and, in some cases, to the conviction of persons standing and listening at the doors and windows . … Sometimes standing outside the room, listening, I am myself often melted into tears."
Monday through Friday, these townspeople gathered every afternoon for several hours "addressing themselves to God in prayer." They met in the schoolhouse, and they prayed so sincerely that anyone who happened to overhear was moved to greater faith. Perhaps only heaven will reveal the full extent of how God used these praying people.
All of them were children.
History has many similar examples. In 1727 in present-day Germany, the adult members of the Moravian Church established a prayer vigil—the "Hourly Intercession"—that lasted for the next 100 years. Soon, the Moravian children organized their own vigil; pairs of young ones volunteered to pray at each hour of the day.
In 1758, the great American theologian and minister Jonathan Edwards wrote about the children's prayer meetings of New England in his Thoughts on Revival: "I have seen many happy effects of children's religious meetings; and God has seemed often remarkably to own them in their meetings, and really descended from heaven to be amongst them."
In the 1830s, Scottish Presbyterian missionary and minister Robert Murray McCheyne reported that the people in his town were holding 39 different prayer meetings and that five of those were "conducted and attended entirely by little children."
To contemporary Christians, a child-led prayer meeting attended entirely by children might seem like a scene from Norman Rockwell or Currier & Ives—lovely to think about but unlikely to actually happen in our town. That might be true. I pray it isn't. But whether or not we are privileged to see a movement of God's Spirit in the form of children's prayer meetings, we still have an obligation to encourage our children to pray publicly.
Especially when children are together with their peers—in Sunday school or Christian school classrooms, at youth events, or during summer camp—we adults can be too quick to jump in with our prayers when we ought to be encouraging children to voice their own.
Brothers and sisters, let the children have a turn to pray.
God Loves the Prayers of Children
Scripture tells us that the prayers of children are precious to God. Jesus himself defended the praises of little voices with the words of Psalm 8:
But when the chief priests and the scribes saw the wonderful things that [Jesus] did, and the children crying out in the temple, "Hosanna to the Son of David!" they were indignant, and they said to him, "Do you hear what these are saying?" And Jesus said to them, "Yes; have you never read, 'Out of the mouth of infants and nursing babies you have prepared praise'?" (Matt. 21:15-16).
Not only does Jesus hear what little children say in prayer, he affirms that their prayers are vital.
Children, of course, are not more innocent or more loved by God than grown-ups. Each of us—child and adult—approaches the Father only in the blood of the Son (the "one mediator between God and men" 1 Tim. 2:5). God is not swayed by our age or our maturity or any other human characteristic.