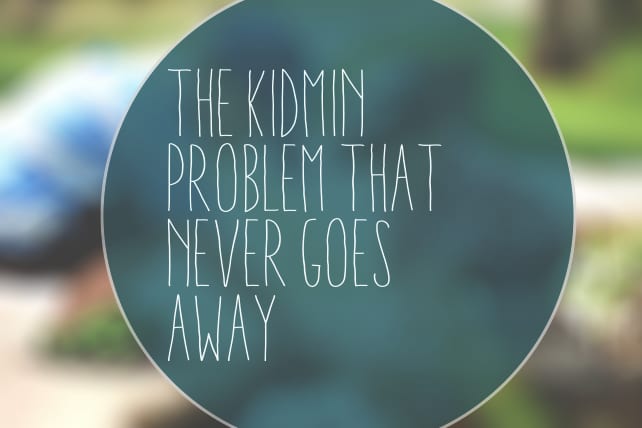 "How do I get more volunteers?"
I've been in children's ministry for over 15 years. I've had the honor of connecting with leaders from all over, and this is the question that is asked over and over again.
And after 15 years in children's  ministry, it is the question I ask at least once a week.
My mentor is Jim Wideman. He is a legend and the very best that there is. He is a recruiting and volunteer management genius. He tells about his days at Church on the Move when he had a waiting list for volunteers. I think that is every children's minister's version of heaven…maybe even more than mansions and streets of gold. But most of us are not living in that reality yet.
Even Jim would tell you that he did not create a wait list overnight. If you haven't read his book, Volunteers That Stick, you absolutely should have. He would be the first to tell you that recruiting is a continual, never-ending, hard process.
So, you're not alone. EVERY leader in children's ministry feels the constant pressure on filling in all of those spots. Even the people who have amazing teams and amazing processes will feel that pressure every now and then. Because, seriously…you know as soon as you get every spot filled, someone quits. Or another service or campus is added. Or a big event comes up where you have all new spots to fill. It is never-ending. You are not alone and you are not failing at children's ministry.
The really good news? Jesus gets it! Matthew 9:36-38 says, "When He saw the crowds, He felt compassion for them, because they were weary and worn out, like sheep without a shepherd. Then He said to His disciples, "The harvest is abundant, but the workers are few. Therefore, pray to the Lord of the harvest to send out workers into His harvest."
Jesus did not say when the worker deficit would end. He did not say, "The harvest is abundant but the workers are few until VBS season of 2017 and then it will all get easier!" The truth is the harvest will always be abundant as long as there are kids and families out there that don't know Him or need to be discipled to grow closer to Him. As long as that harvest is abundant, our need will continue to feel great.
Step one is to accept that fact and be OK with it. If God has called you to serve in children's ministry, He has called you to be continually seeking new shepherds for those weary and worn out sheep, even when you are weary and worn out from recruiting. As you continue in his work, here are just a few basic recruiting ideas to remember.
• Pray. For real. Prayer is not just a Sunday school answer. If you are having recruiting challenges, put that request on a post-it note and put it right where you will see it every day. Ask God to fill those spots with the right people. How often do we skip over that? When He answers, you can celebrate not only a filled spot, but an answered prayer.
• Just know you always have to be recruiting. Always. If it is not your favorite, that's kinda too bad. It never ends. That's a good thing. That means that your ministry is growing and you are inviting more people to invest in children's lives. Even if it isn't your favorite thing, keep the perspective of why it is a valuable part of your role.
• But don't be the only one recruiting. Empower and coach others to be multiplying volunteers as well. Spend time and effort in creating a culture that does this.
• Love the ones you've got. Happy volunteers = volunteers who stay = less recruiting for replacements you have to do. Treat volunteers like the rock stars that they are.
• Be around people. If you are always counting crayons or filling in for the third grade teacher, you can not connect with people. If you can't connect with people, you can't tell them about how awesome kidmin is. Greet people in the hallways. Walk around the worship center before big church starts. Go to church!
• Make lots of asks. You know (hopefully) that your ministry is a place where God can use people in amazing ways. Do NOT be afraid of saying that out loud and inviting people to be a part of it. Will a lot of people say no? Absolutely. Are some people willing to help and just waiting to be asked. Absolutely. Open your mouth and ask.
This article originally appeared here.