11. Here's a Nativity scene that every boy will love! It's made out of Legos!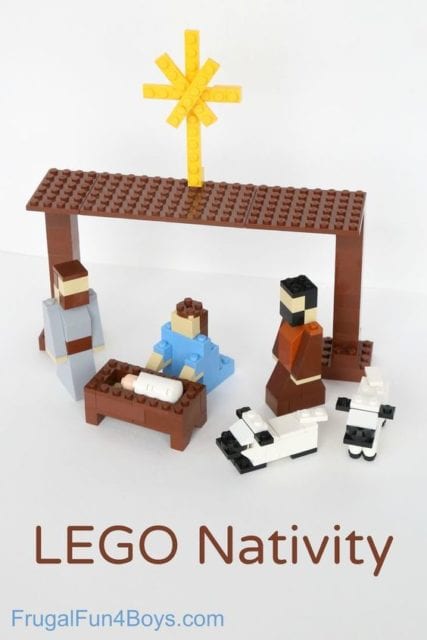 12. If Jesus is a chip off the old block, this is a great Nativity Block craft for this Christmas.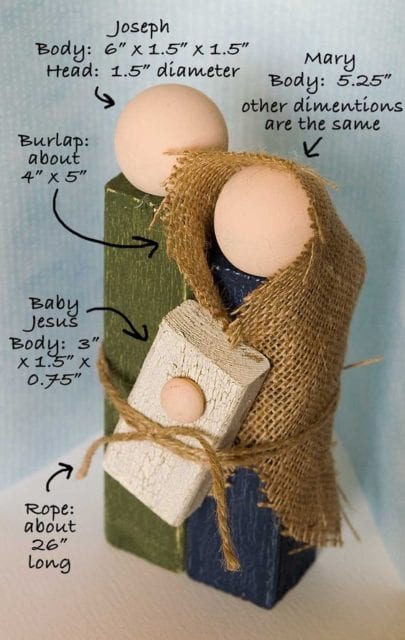 13. This rustic walnut shell manger Christmas ornament is a great way to use recycled materials.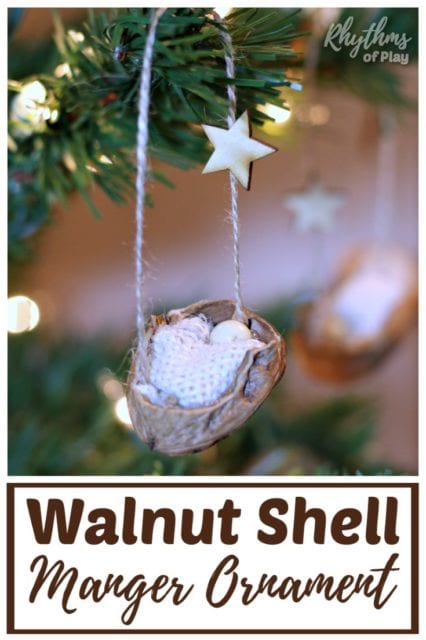 14. Jesus is the light of the world and this Jar Lantern craft will help everyone remember that!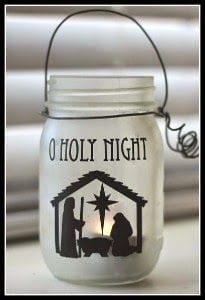 15. This is SO easy that we had to put it in. And you can use this Printable Nativity Set as stick puppets or for a bulletin board.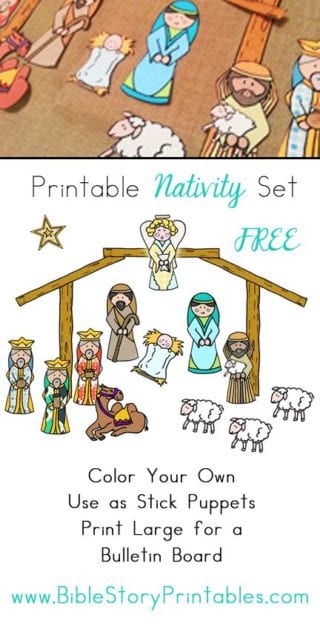 16. Every parent loves getting crafts made from their precious child's handprints. So use this Baby Jesus in a Manger Fingerprint craft for kids at Christmas.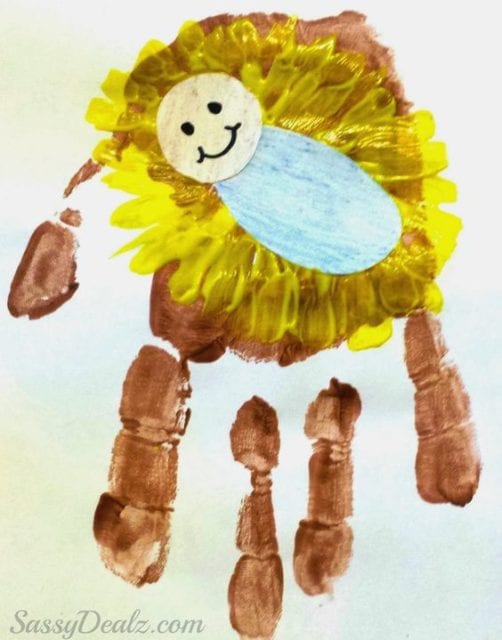 '
17. Simple supplies and steps make this easy Nativity Ornament a winner for kids of all ages.

18. Here's another way to help kids get hands on with the Nativity crafts. It's a printable Christmas Finger Puzzle with Bible verses.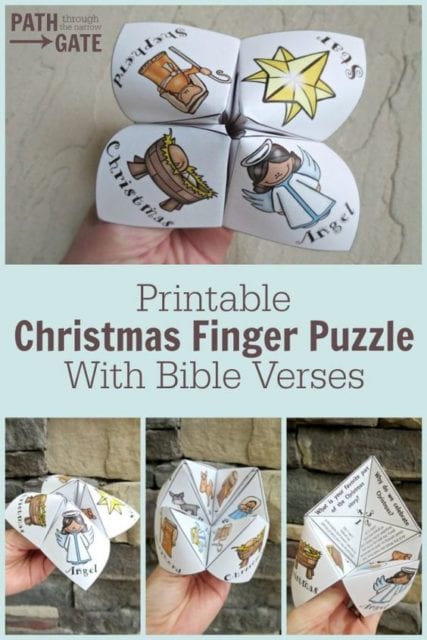 19. This Clothespin Nativity Scene with craft sticks is easy and frugal.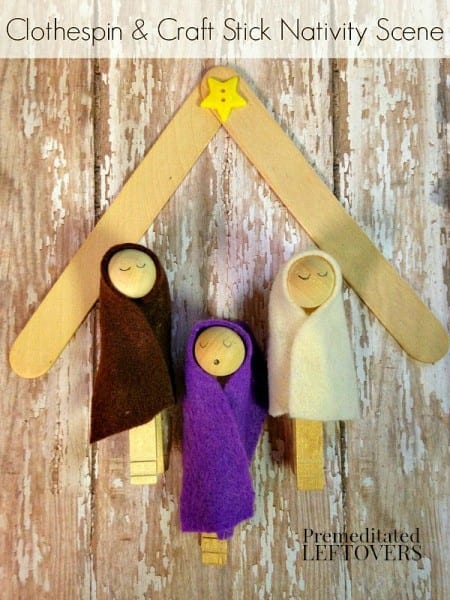 20. This Clothespin Nativity ornament is a little more involved so use it with older kids.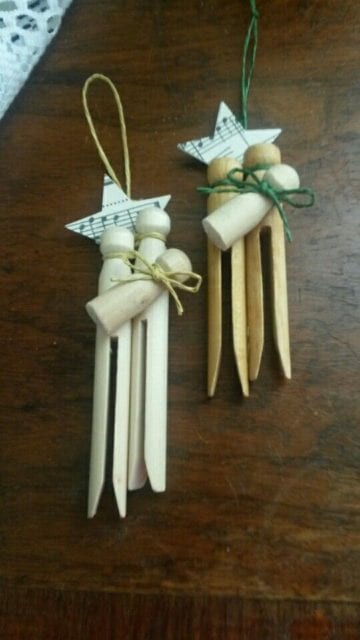 Just 5 more to go! Have you found perfect nativity crafts for kids in your children's ministry yet?
21. So cute! This Popsicle Stick Manger is a keeper!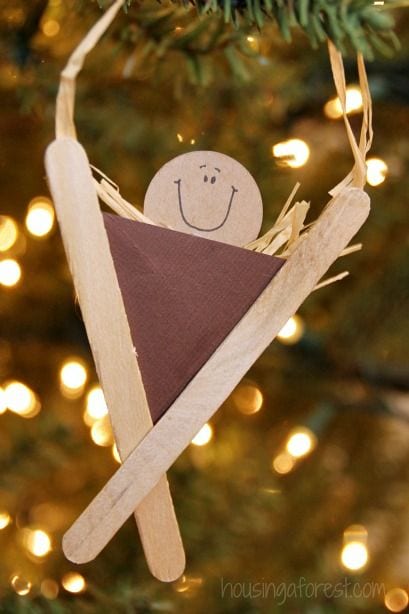 22. You can print this free printable Christmas Nativity Banner and have kids help you color and assemble it.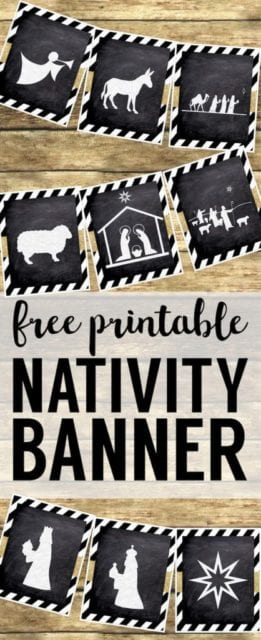 23. Kids will enjoy moving the figures around while you tell them about that night that Jesus was born with this DIY Felt Board Nativity.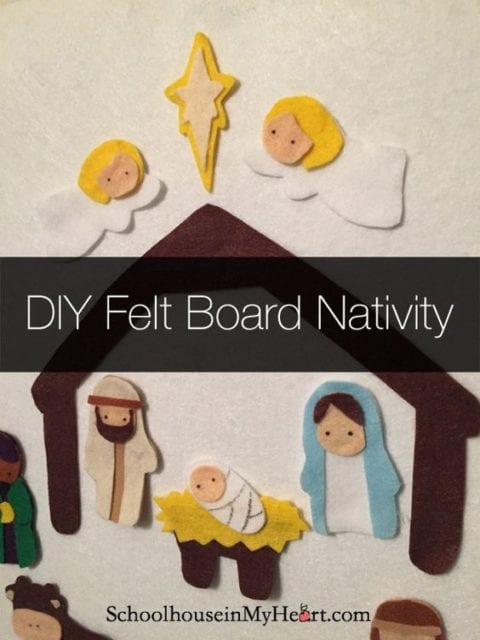 24. Here's a clever way to use handprints to make the angels' wings. And did you notice the footprint for Jesus' bed? Love it!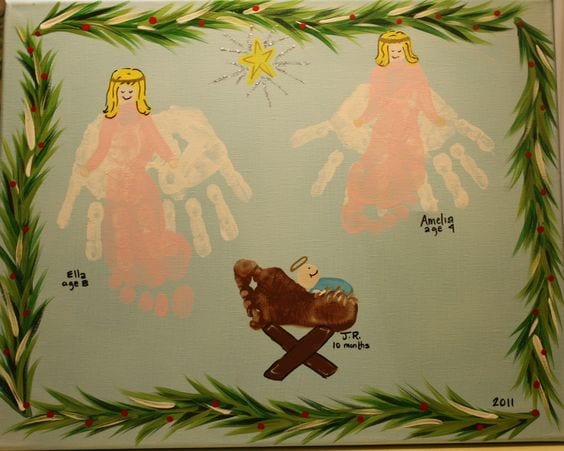 25. And the crowning jewel? You knew it would have to have handprints! Check out this kids handprint nativity craft!