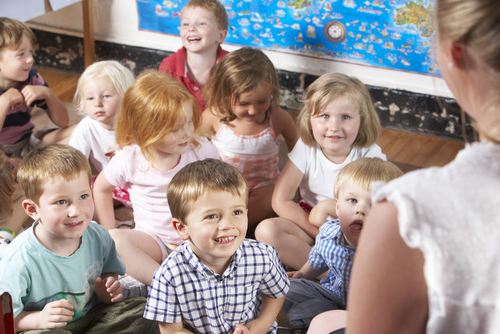 When I was little, Coca-Cola came in a glass bottle with a metal cap that you had to use a bottle opener to remove. That was it … one way. Nowadays, Coke comes in 2-liter bottles, cans, squatty little cans, 20-ounce resealable bottles, commemorative bottles, and the occasional novelty bottle that looks like a Christmas ornament or a football. Inside of each of these? The same Coke that was in the bottle when I was little. Oh, I remember when they tried to change the "recipe" for Coke, and it was met with defiant, outraged, demanding fans. What Coca-Cola came to realize was that their customers didn't care how the packaging was changed to meet their drinking needs, you better not mess with the content!
There's a kidmin lesson to be learned from Coca-Cola and it has to do with the way we present the stories God gave us in His Word—stories of faithful and not-so-faithful people. That's the content. The packaging, though, is up to us. When we vary the methods that we use to present these Bible accounts, we've got a better chance of engaging kids and keeping them interested.
When the glass bottle was the only way Coke could be purchased, people were content, because they hadn't imagined anything else. Once the different packaging options were launched, people came to expect the variety, because one of those ways would always meet their particular needs. That's where our kids are today. They expect variety. And, as teachers, we know that presenting information in a variety of ways engages more kids. Hence, variety in storytelling helps retention and understanding.
The only guaranteed ineffective way to present a story that I know of is when you use the same method over and over and over. My dear junior church leader, Mrs. Sexton, was an artist when it came to creating backgrounds for flannel graph characters, but that was the one, the only, the sole way she knew to present a Bible story. I was totally amazed the first time I witnessed a Bible person come to life before my eyes as the story was told in first person. Believe it or not, kids are still delighted with flannel graphs occasionally, just as long as they're part of the storytelling technique repertoire and not the only technique.
Not everyone is a gifted storyteller, but everyone can become a better storyteller. If you're working in children's ministry, Storytelling 101 is a must. Because we have God's story—the most important, incredibly life-changing story—to tell, we've got to make sure that we're presenting it in ways that will make kids raise their heads, turn to see what's going on, and put them in a front row seat to God's Word.
God deserves our very best—our personal excellence. When it comes to storytelling, the thing that will move you in that direction more than anything else is preparation. I need to say this one more time … this is God's story! It's a tremendous responsibility to communicate His story. Don't take it lightly. Take off your shoes; you're standing on holy ground. Prepare!