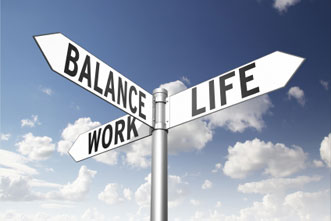 Every #kidmin, #stumin, and #fammin leader wants their ministry to grow. I believe God wants your ministry to grow as well. In order for our ministries to children to grow, we must be willing to grow in our leadership abilities. Individual growth always comes before corporate growth.
The number one key to growth as a leader is evaluation. Change will never take place without constant evaluation. If you don't identify ways that you can grow as a leader, you'll never reach your next level. How do you do this? I'm glad you asked that question. Make time to think about your life and ministry on a regular basis! Jim, I think about this all the time. No, you think about what to do, not how you are doing. You think about problems more than you think about answers. You can't get to where you are going if you don't know where you are. Let's look at five areas we should evaluate on a regular basis.
Area number one: Your relationship with Christ. A great question I ask myself is this…Has there ever been a time in my life that I was more in love with Jesus than I am right now? My walk with God is not about what I do, it's all about what Jesus did for me. For a guy that believes we are not saved by works, I evaluate my relationship with Christ with performance based criteria. The truth is I have to remind myself to evaluate my walk by how I surrender rather than what I do. Am I listening to the Word and choosing it in every area of my life? Am I worshipping Him for who He is, not for what He does for me? Am I modeling His nature and character in my choices, taking every thought captive, and making it obedient to Christ?
Area two: How's your attitude? Here are some questions I ask myself on a regular basis. Do I have the heart of a servant? Have I made my Pastor look good this week? Have I made my Pastor's life easier this week? Am I an asset or a liability to my Pastor? Am I a team player? What is my attitude about others around me? Am I grumbling and complaining? Am I enjoying the trip? Do I have a heart after God? Am I thinking about me and my wants too much?
The third area to evaluate is your priorities. Could you make a list of the top ten priorities for your life and ministry right this moment? If you don't have priorities, you can't keep them. Proverbs 28:2 says, "When a country is rebellious, it has many rulers, but a man of understanding and knowledge maintains order." It's one thing to know your priorities, it's another thing altogether to live according to those priorities.
The fourth area to evaluate is time management. In other words, ask yourself how am I spending my time? Am I spending time daily with the Lord? Is my family suffering while my ministry is flourishing? Am I making time for my personal growth and development? Are you identifying the time robbers in your life? Once you identify the areas that need improvement, you must come up with a plan to implement the needed changes. It's your time, act like it!
The fifth area I evaluate on a regular basis is my performance. Am I being a team builder or a one-person show? What am I doing that someone else can do? Have I communicated clearly to all my workers what they are to do? Speaking of communication: am I a clear and skillful communicator? Am I skilled at solving problems? Can I be relied on to complete assignments and keep commitments? If you had to rate your level of leadership on a scale of 1 to 10, what would it be? Are you meeting the needs of the children and families of your church? It's up to you to evaluate your strengths and weaknesses on a regular basis. If you'll make personal evaluation a habit in your life, you'll grow as a leader!
As I think about each of these five areas, I also have to ask myself what am I doing that I need to say no to. As I evaluate each area, there comes a time for me to say yes to right things. I have to also say no to things I have no business doing. Making time to think about better ways to do things, making time to listen and evaluate will make a difference in your leadership. The more you make time to stop and think, and evaluate the more you will be able to navigate change both in your life and ministry.
Go ahead, I double dog dare you…Do you some thinking; it will change your life and ministry!
There's one big way to destroy kids' faith in the Bible–and if you're doing it, you may be doing more damage than you realize. It seems benign, but I always think about the warning in Galatians that says, "you will reap what you sow." Are you sure you're sowing the right things in kids' hearts when it comes to the Word of God that'll bear fruit for a lifetime?
I'm always struck by how modern culture refers to things in the Bible. They often call them "Sunday school stories." STORIES! Are stories to be believed? A case in point: My son and I went to the Avengers movie this weekend. One of the super-heroes asked another, "Have you ever heard of the tale of Jonah?" THE TALE!? Is a tale to be believed?
No! Stories, fables, tales, myths–all fiction.
So, what do we do at church? We have Bible storybooks. We have Bible storytime. We refer to the truths in Scripture as Bible stories! How are we to expect children to believe for a lifetime that these things actually happened?
Even worse–I've heard many referring to the entire Bible as the "Big God Story." Some in this camp even refer to God as the "main character" in the "Big God Story."
Yikes! We will reap what we sow! If we are guilty of fictionalizing God's Word, how will our children ever believe in its truth?
Here are a few things to change.
Cut out Bible story lingo.
Instead of saying, "In our Bible story today," we write into our lessons, "In the Bible today."
Never refer to anyone in the Bible as a character–especially God!
The people we read about in the Bible were actual people who interacted with a living person–God. The Bible is a historical account. Would we refer to Winston Churchill as a character from history? No!
Change your lingo.
In my 2 year-old class, we have "Bible time" instead of "Bible storytime."
Affirm the truth of Scripture.
When you open up the Bible with kids, tell them "this is God's special book that he has written to us." Treat the Bible with great honor and respect because it is more than a book.
If I ruled the world–or at least the church (and I don't)–I'd cleanse these things from our vocabulary in hopes that we'd turn the tide that the truths in the Bible are just a collection of "stories and tales." Rather, it is truth from God to stake our lives on!
For more insights, check out this article from Children's Ministry Magazine: "Once Upon the Bible."