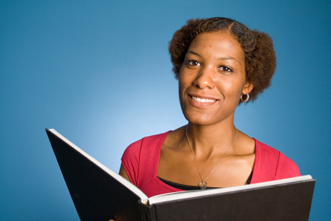 The Bible Storyor lesson should be the central focus of all that happens on Sunday morning in our Children's Ministry. Everything we do is designed to revolve around the theme of the Bible Story. This makes telling the story Mission Critical.
Use Your Bible
It sounds so simple, however I am reminded how often I see Bible Stories told without it. Using your Bible is really such a simple thing and yes it holds so much communicative power. Rather than the children just hearing our words …read the scripture to them. The Bible in our hands is a powerful visual and let's kids know that they are actually hearing God's word.
Teach with Enthusiasm
Enthusiasm is contagious. Telling the Bible Story with enthusiasm will draw kids into the story. These are true stories that actually happened. Remember that and communicate with excitement and wonder. The action and the emotions contained in the story are best communicated when we express our awe at God's handiwork. We may have heard the story many times and lost the freshness of the events, but for our kids this may be the first time…find a way to express it in a new way.
Know Your Lesson
Failing to Prepare is Preparing to Fail – I've heard that all my life. It's never truer than when we are standing before a group of children about to teach. Throughout the week find time to read and re-read the Bible story. Pray and ask for just the right words and visual aids to communicate the incredible Word of God to kids.
Prepare Your Visuals
Practice – Practice – Practice…Once we have landed on what visuals we will use as a part of the lesson set aside time to practice. Whatever A/V materials we are going to use should be prepared well in advance and we should go through the presentation multiple times. Are we using a game? Know the rules and be able to explain them clearly. Is it an object lesson… practice presenting it just as you will on Sunday. Practice – Practice – Practice.
Include Kids
Impromptu Sketches – Q & A – Playing a Game – Competition – these are all ways we can incorporate the children in our Story Telling. Use every avenue to pull them into the story.Involving children in the story maximizes it influence and creates memorable moments for them.
Be Yourself
You will develop your own style and personality as you become more proficient as a Story Teller. Use the personality that God has gifted you with rather than trying to mimic other Story Tellers. If we use the keys mentioned above every time we teach we will become Great Story Tellers!
The Bible is Exciting, Awe Inspiring and True. When we stand before the kids that's how we should communicate God's Word: with Awe… Wonder… Excitement!