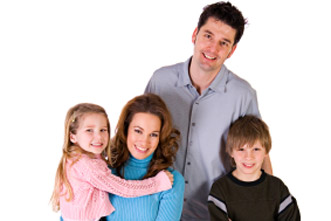 Some of the best advocates for our ministry are the parents who are directly impacted by the ministry. Parents have a natural desire to involve their children in a ministry that is first rate. Our goal should be to take their interest and turn it into involvement. Today I thought I would share 10 of my favorite ways to engage parents in ministry:
Prayer Team – Parents should naturally pray for their own children. Let's help them broaden their perspective and ask them to pray. Create something more definitive than just a simple ask. Design prayer teams that will commit to praying for each child by name for a month.
Drivers – As we plan off-campus events, we will need transportation to and from the event. Enlist a team of parents that are willing to help with the driving.
Parent R & D (Research & Development) – Have parents Google ideas and topics for you as research assistants. Have parents visit other churches and be "secret shoppers" who can share with you what was great and what could use improvement.
Event Planners – Engage parents in the process of dreaming up creative events and trips. Enlist their assistance in preparing the details for a successful event.
Facebook Facilitator – Create a Facebook page for the ministry and keep it engaging with current content.
Home Hosts – Invite parents who are willing to open their homes for special events.
Cast Members – At Disney they use this term to describe team members. For me, I prefer this term to calling them "chaperones." It's important to coach parents to understand their responsibility in the classroom or on a trip goes much farther than just being a rule enforcer.
Greeters – Find parents with an outgoing personality and a quick smile. These parents become the people of first-contact with guests, so make sure you have the right people here.
Small-Group Leaders – We use a large group–small group model of ministry that makes this role essential. Parents can be some our best small-group leaders.
Teachers – Find those parents with the gift of teaching and coach them well.
Parents want to be involved with their children. Find appropriate roles for parents that will benefit them, their children and the ministry as a whole.