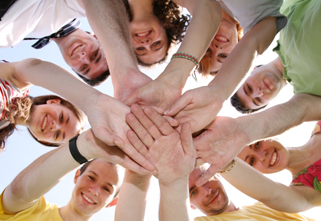 We play games with our kids and families every time we meet. We have games that are silly, games that are competitive, games that are gross and games that are just plain fun! There is always a purpose in mind for the game, but that does not mean every game has a teaching point. Yes, sometimes our games teach, but that is not the single criteria used for determining which game to use at a particular class or event.
A List of a few of the goals we may have for choosing a game:
Reinforces the Bible lesson
Breaks down barriers
Builds community
Develops leadership
Stretches creativity
Makes us laugh (never at a child's expense!)
Entertains the audience
It's fun!
A List of "Must Dos" before introducing a game:
Decide the why or the goal of the game
Simplify the rules
Collect materials
Test the game
Determine the location
Choose the right game leader
Steps to Introducing a New Game
Choose the right game leader (this is critical)
Demonstrate enthusiasm
Clearly communicate the rules In the briefest time possible
Encourage everyone to engage—both participants and audience
Keep it moving—nothing kills the energy of a game like dead time
Include music—it adds tremendously
Keep it short—it's always better to leave them wanting more!
Kids love games! They have the potential to accomplish so much for our ministries. We want kids to love attending, and we want them to talk about their experiences at home. Games can be a surefire way to create momentum and keeps kids engaged. What would you add to the above list? What are your favorite games? Leave a comment and share your ideas!