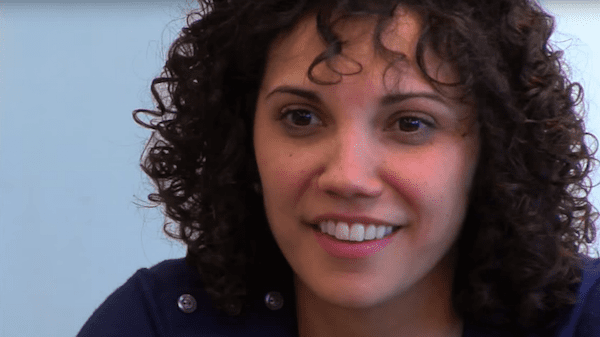 75% of the people living in the Bronx are below the poverty line, and according to a middle school teacher named Lindsay, "where there's poverty, of course there's going to be violence and sadness and strife—ugliness." This is why, everyday in the classroom, Lindsay strives to teach her kids that they are loved and accepted—no matter what they do or do not do.
At the beginning of each school year, Lindsay says "the first thing I tell them is 'I've been thinking about you all summer. I love you already. You may not believe this, but you can't earn my love. You could make straight 'As' all year and have perfect behavior all year, or you can get detention three times a week and I'm gonna love you the same.' And then I spend all year trying to prove it."
Lindsay works at Middle School 223 in the Bronx. A lot of kids she teaches "go home to shelters. They go home to homes where they are in charge. They see people get shot in front of their apartment door." These kids have faced more broken promises than fulfilled ones. "Life has not been easy for them or kind to them."
Unlike other kids, Lindsay's students "don't trust love," but she believes God prepared her to teach them about it. Raised in her grandmother's house, she understands what it's like to wonder if your parents love you and accept you. "God has shown [me love and acceptance] so that I can go and give these kids the same love and acceptance that they have always wanted, too."
While most of us don't face the same challenging situation that Lindsay does, her exemplary teaching philosophy gives us something to think about: What if you are the only one who will tell a child about God's love and acceptance? Would that change how you spend your time with the children in your care?