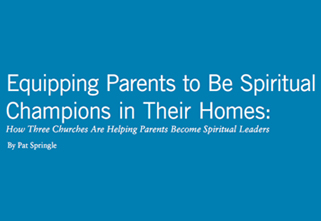 Free Study Download
Download this study, Equipping Parents to be Spiritual Champions in Their Homes, by Pat Springle.
Share this resource in your kids ministry newsletter or with your volunteer team.
Resource provided by Leadership Network
Download Instructions: To download this resource, enter your name and email address in the fields provided and click the "Submit" button.