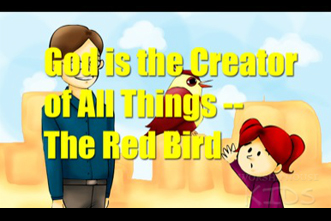 Free Video Download
Download and share this 5-minute video to help teach your kids about God as the Creator of all things.
From WorshipHouse Kids, "A girl sees a beautiful drawing of a bird carved out of ancient stone. A teacher explains that a talented person made it. Then a living red bird that looks like the drawing lands nearby. The teacher explains that accidents of matter and energy brought together by chance made the living bird. "How can the drawing on the stone be made by a talented person, but the real bird be made by only chance?" asks the girl. The beauty of the nature tells us that God is the Creator of all things, including us, and so it is right for us to worship and obey Him."
NOTE: This free download expires on September 30, 2014.
Resource provided by WorshipHouse Kids
Download Instructions: To download this resource, follow the on-screen directions from the download site.