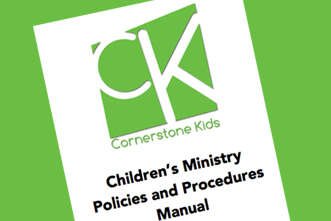 Free eBooklet
Download and share this policy manual to discuss with your children's ministry leadership team.
From CMB, "On multiple occasions, I have seen children's ministry leaders asking for samples of other children's ministries' policy manuals in various online discussions. If you would like a sample manual, I have attached the one we use at our church as an example. We are always altering and tweaking it with changes, as we see necessary. In no way am I saying that it is 100% perfect or complete, but feel free to use it as a guide when building your own that will fit your particular church environment."
Resource provided by Children's Ministry Blog
Download Instructions: To download this resource, follow the on-screen directions from the download site.