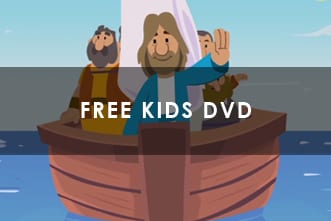 Free DVD
Do your kids know the story of Jesus?  This FREE DVD, Jesus Is The Good News, from VeggieTales© creator Phil Vischer, will teach your kids all about Jesus using fascinating puppetry, animation and live action that kids love!
Plus, when you order your FREE DVD, you'll also enjoy FREE downloadable activity sheets to reinforce the lessons on the DVD. Plus, we'll even include FREE online streaming from any Internet-connected device so your kids can watch the film anytime and anywhere!
Note: You're asked to cover just $1.00 in shipping & handling.  This special offer is available in the U.S. only.  See website for full terms.
Resource provided by Family Bible Films 

Download Instructions: Follow the on-screen directions at the download site.