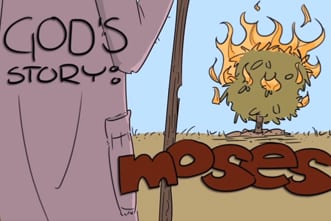 Free Video Download
Download and share this 4-minute video to help teach your kids the biblical story of Moses.
From Crossroads Kids Club, "Moses was chosen by God to deliver the Israelites from slavery, but he didn't believe he could do it because he didn't realize he had a special place in God's family. Finally, he chose to trust that God would take care of him and lead him. You can find this story in Exodus 2-4."
Resource provided by Crossroads Kids Club

Download Instructions: Follow the on-screen directions at the download site.