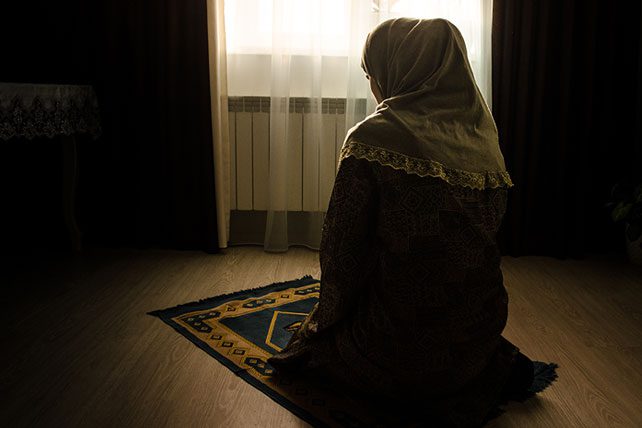 Near the beginning of the Sermon on the Mount, Jesus upends His listeners with the kind of people who are blessed, the kind of people who make up the radical Kingdom of God. And as He closes those opening verses, He tells his listeners that something will come for them. That there will be those who will hate the message they've been tasked to preach. And He calls them blessed.
Jesus says:
"Blessed are those who are persecuted for righteousness' sake, for theirs is the kingdom of heaven. Blessed are you when others revile you and persecute you and utter all kinds of evil against you falsely on my account. Rejoice and be glad, for your reward is great in heaven, for so they persecuted the prophets who were before you." Matthew 5:10-12
As we fast forward a little more than 2,000 years and survey the world, we see that our brothers and sisters who are in the Middle East, Asia and Africa are becoming the most rapidly persecuted people group in the world because of the gospel of Jesus Christ.
One place where persecution is especially intense is in the southeast Asian country of Bangladesh. As a primarily Muslim country, persecution has been on the rise against Christians over the last few years. Yet, in the face of this persecution, in the desperate times of separation from families, the church is seeing unparalleled growth. While conversion is considered apostasy in Islam, more than 90,000 Muslims have come to know Jesus in the last six years in Bangladesh. The population of Bangladesh is around 165 million and it is estimated that there are now more than 1.6 million Christians in the country.
However, since November 2015, pastors in Bangladesh have seen an increase in death threats and persecution from ISIS. Earlier this month, the world watched in horror as more than 30 men and women were taken hostage by ISIS soldiers in a Dhaka restaurant. Twenty of the hostages were killed, reportedly sorted by nationality. Repeatedly, hostages were told by their captors that they would not kill nationals, only foreigners. In the end, the police totaled nine Italians, seven Japanese, two Bangladeshis, one American and one Indian killed. Two police officers were also killed.
Against this violent backdrop, the number of Christian converts rises, and with it, persecution. Many Christians are forced to practice their faith and meet underground for fear of reprisals. And now with ISIS expanding its reign of terror beyond the Middle East once again, Christians face unparalleled attacks.
But their faith does not waver.
Pastor Faruk al-Ahmed, who converted from Islam to Christianity in the mid-'90s, told the British news outlet Express that when he started his ministry, there was only one traditional Christian family in his community of Kurigram. "Now almost 1,500 believers from Muslim backgrounds are glorifying God in this area. Persecution will come more but the believers and I are ready to face it."
As persecution of the Christian church continues to grow around the world, we must continue to intercede for our brothers and sisters. Especially those who are new to the faith and are almost immediately seeing their faith tested by intense persecution and tribulation. We must look for ways to support them and encourage them as they are on the very front line of preaching the Gospel to the uttermost parts of the earth.
May we pray for them what Paul reminded Timothy of in 2 Timothy 2:
Remember Jesus Christ, risen from the dead, the offspring of David, as preached in my gospel, for which I am suffering, bound with chains as a criminal. But the word of God is not bound! Therefore I endure everything for the sake of the elect, that they also may obtain the salvation that is in Christ Jesus with eternal glory. 2 Timothy 2:8-10