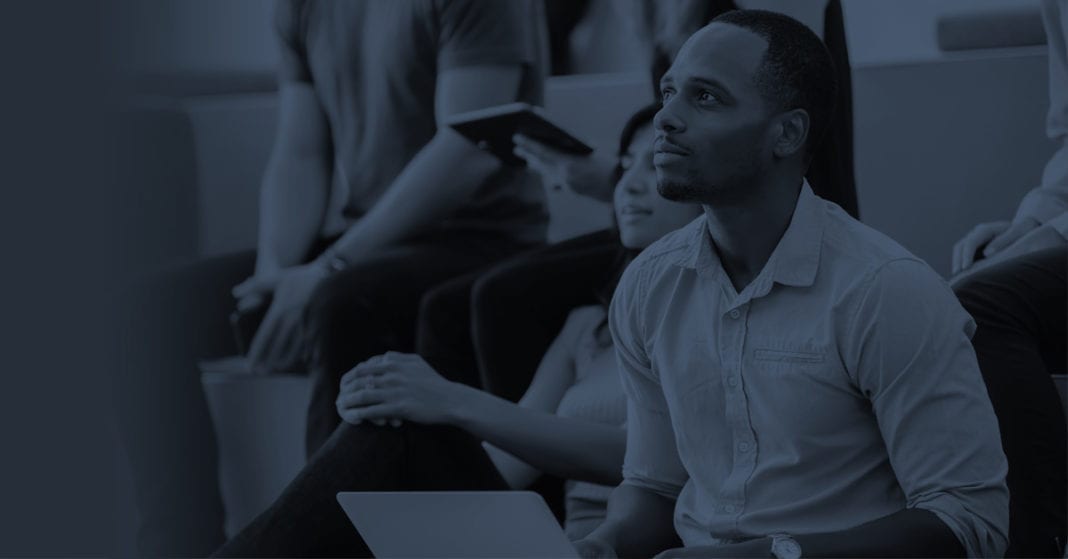 Full disclaimer: This is an article for IT people. Do NOT read this unless you are an IT person, manage an IT person, know an IT person, interact at any level with an IT person, or care about an IT person. If you don't fit into any of those categories, feel free to skip this. If you do fit into one of those narrow categories, please, keep reading.
IT people don't take time to fellowship. I know: I am an IT person. We are busy, the help desk always has tickets, someone always has a broken machine, a user has mysteriously locked his or her account, software always needs to be updated and patched, hackers are always a threat, and grandma still needs help getting pictures off her phone.
We are also driven, we don't like for systems and services to be down. We want to stay current on the latest technology, trends and threats. And we are geeks, so we like a challenge. The result, we tend to work ourselves hard, and often forsake that "gathering together" thing in the Bible.
If only there was a solution. If only there was a way for an IT person to get emotionally encouraged, spiritually refreshed and technologically current. Well friends, good news: There is! You just have to make time for it. One of the most valuable groups I'm a part of is the Church IT Network. I was invited to attend a meeting back in 2007 by my friend and fellow MinistryTech contributing editor Nick Nicholaou. He encouraged me to broaden my bubble a bit and get to know others who work in church and ministry IT. The first meeting I attended only had 25 or so folks at it, but that small group encouraged me more than they will ever know.
Ministry information technology is different from corporate information technology. I knew that but I didn't know who else was also facing many of the same struggles I faced. Getting together with others serving the King in church IT has proven invaluable, and I'm thankful Nick let me know about this group. I'm amazed all these years later how many in church IT still don't know about the Church IT Network. If you're still reading this, I hope you will help spread the news.
The Church IT Network is a group of church IT staff, volunteers, managers, pastors, leaders, etc., who meet online constantly and gather together in the real world once or twice a year. This is a network of peers, not experts who have figured it all out, because we know that isn't possible, but a network of peers sharing burdens and learning together.
The next gathering is in October near Washington, D.C. More than 400 church IT staff, volunteers, managers, pastors and leaders from churches all over the planet will gather to be recharged, refreshed and encouraged. While there are technical workshops and breakouts, there are also spiritual workshops and breakouts — sometimes those are more important than any technical magic about which we might learn.
I know there are costs associated with events like this. There are travel costs, hotel costs, meal costs, etc., but where else can a church IT person go where they will be spiritually, physically and technologically fed? For only $85, you get access to the conference and all your meals are included. I'll pause while you pick yourself up off the floor. I hope you weren't reading this and walking — that could be dangerous.
Many of the things I use in ministry every day I learned about, demoed and talked about with others who were also using it while at this event. Here are a few examples:
1. Living as One – Multi-campus IP video distribution with built-in DVR and ease of use for volunteers.
2. Thirtyseven4 – Best in class antivirus, malware, content filtering and device management for an exceptionally affordable price (my friend Steven Sundermeier is also a contributing editor for MT and often attends these events).
3. Yamaha Pro Sound – Audio mixers, amplifiers and networks with pros dedicated for churches are there to help you learn and solve problems.
4. ChMS Software – While there are many options here, many attend this event providing an opportunity to explore options from various providers all in one place.
5. Wi-Fi and cybersecurity – Experts in these fields have come in and presented to us, in many cases blowing our minds (there was an agent from the FBI one year) and helping us do Wi-Fi and cybersecurity better.
There are also tracks for church management software, web developers, IT pros/directors, online ministry and leadership development.
The Church IT Network is a great place to come learn, share and grow. If you have a problem you are struggling with, bring it up. If you are thinking church IT ministry might not be for you and you're ready to throw in the towel, bring it up. If you're down, look to be encouraged. If you're up, look to encourage someone. Again, no experts, no one who has figured it all out. Just a bunch of folks looking to serve the King as best they can with what God has given them.
I'm grateful I heard about the Church IT Network 11 years ago. I know how much this group has meant to me personally and to my ministry, and I know if you give it a try you too will be blessed and encouraged and your ministry strengthened. I'm glad I made the time in 2007 to attend and have made attending a priority ever since. It's only $85, what have you got to lose? You might just find yourself refreshed, recharged and encouraged — you just have to take the time to find out.
Check out the details online. You can register for the national event, Oct. 2-4, 2018. If you can't attend this event, you can join the many online groups, chats and social media feeds to stay connected all year long and to find out about upcoming national and local events. This group has saved me time and money and is an invaluable source of information online and offline.
I'm passionate about using technology to impact the Kingdom and further His message. The Church IT Network helps make that possible and I encourage you to get involved. Trust me; you won't regret the investment of time in fellowship.
I hope to see you in Washington, D.C. this October.