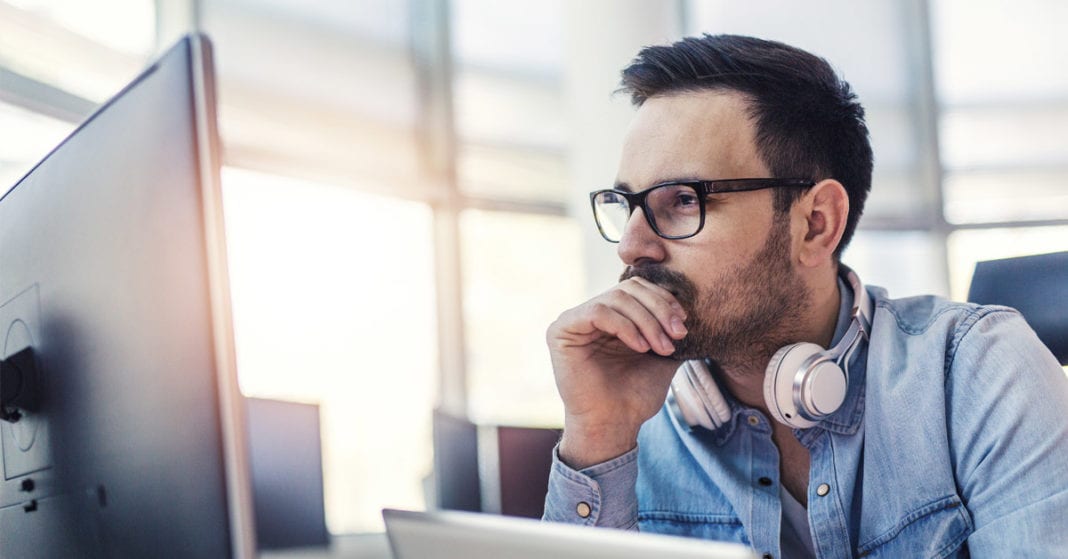 It's tough to build engagement and a relationship with people you only see a few hours a week, so how do you stay in contact during the days when people are not in your building? Having an effective church communication strategy for your faith community can be the key to getting more volunteers, encouraging involvement and ultimately growing your membership. The challenge comes with ensuring that you're consistently communicating what's going on and doing so in a way that spurs people to take action — whether that action is volunteering at a local children's home, coming to fellowship or increasing their weekly giving amount. Fortunately, there are some simple steps that you can take that will help your organization become more effective at communicating to all of your members on a regular basis.
You're only reaching a small number of members.
Many churches have difficulty reaching the majority of members quickly in case of emergency or with important news. Consider a church with 150 members, an average size for most churches in the U.S. If you only have 35 email addresses on file, then you're reaching only one-quarter of your total membership with any particular email message! The same goes for phone numbers or mobile numbers. Are you able to effectively send a text message to your constituents if something changes in time and know that people are being reached?
Communicate a variety of messages.
Members don't want to hear from community leaders only when there's money involved. Cultivate a positive relationship by sending uplifting messages — this will make the times that you do need to ask for a special offering much easier, as members will be more open and willing to listen to needs. If you're asking for money even half of the time, it's a good possibility that your messages will be quickly deleted instead of being read with consideration.
Lack of consolidated communication.
Just like in an office setting, you don't want each team communicating different messages — via different channels — to the same group of people. This lack of strategy can cause constituents to be overwhelmed and tune out all messages. Speak with the different ministry leaders and encourage everyone to pool their contacts into a central database that can be used by the entire organization. When you all see the messages that are being sent, you're able to communicate efficiently and effectively.
Existing tools are inefficient.
Maybe all you do with messaging is post to your organization's Facebook site and hope that people see the message and spread the word. Or maybe you only send emails or make phone calls. Truthfully, these options are all inefficient by themselves. To effectively reach the majority of members, you need to focus on gathering important contact details from everyone: active members, those who no longer attend services, wallflowers, and visitors. That way, you are able to reach members through a variety of methods.
Give members an "Easy Button".
Signing up for notifications and updating contact information to stay in contact shouldn't be a chore. If your communication tools are making it difficult for people to sign up to interact, then you're doing something wrong! Asking people to download yet another app or avidly follow and check your social media or website is a recipe for disengaged followers. Instead, work with a broadcast messaging solution that makes signup easy.
Clarify your messaging strategy.
If your mission and messaging strategy are unclear, you're muddying the water for your members. Everything that you do should go back to your mission and objectives — all of which should be clearly defined by leadership as part of your communication strategy. If random messages are off-topic and don't support the main strategy, they're distracting members from moving in the right direction. Ensure that your ministry leaders and anyone communicating on behalf of the organization clearly understands the mission and core values and can create a consistent theme for members and leaders alike.
Do you see your organization in any of these problems? If so, you may benefit from a unified communications strategy, supported by an easy-to-use platform. One Call Now allows leaders to quickly create a single contact database, choose contacts, craft a message and send it via email, voice message or text message — or all three! Messages can be scheduled for sending in the future, and you'll have one dashboard that includes reports on messages that were received, any invalid contact information and answers to any questions that you asked.
Apply for a grant from One Call Now.
If this sounds like a service your community needs, then take advantage of this special opportunity: One Call Now is providing grants for [two] years of service to [six] deserving communities of faith. The selection process is not random; grants will be awarded based on merit and need. We understand the importance of keeping congregants protected, informed and engaged.
Important: this grant is for communities of faith only (i.e. a community of people that share the same religious faith and meet on a regular basis to celebrate their beliefs).
Application deadline is February 15!