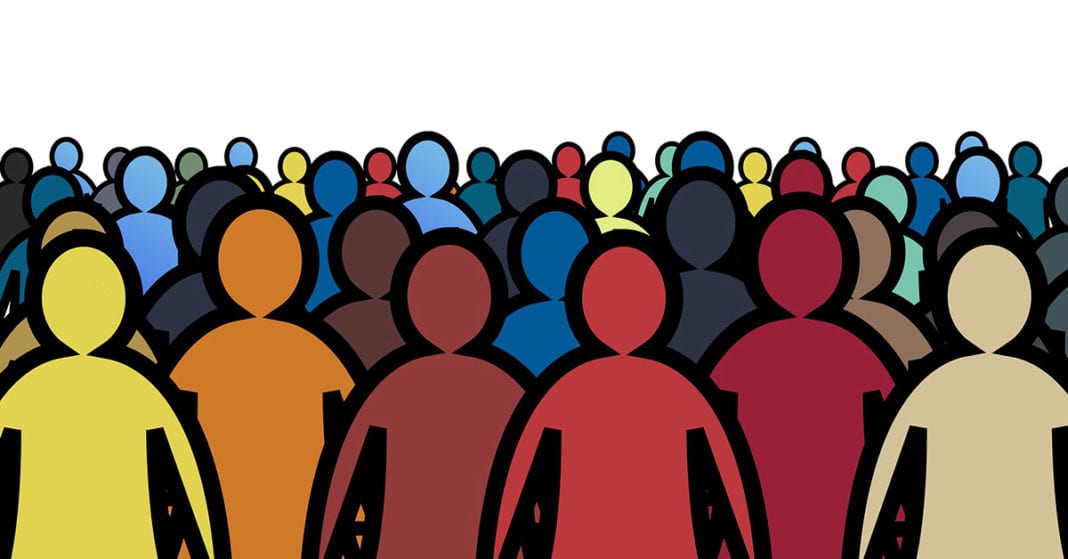 How TouchPoint ChMS Helps Church Leaders Drive Discipleship
There's a lot of chatter about data these days. You've probably heard or read about how forward-thinking businesses, nonprofits, and pro sports teams are using data to "change the game." But what does that mean for churches? Using data, church leaders can discover what programs members are passionate about, how members prefer to make different types of gifts, and even identify at-risk members before they disengage from the church.
The benefits of data-driven ministry include:
Smarter decision-making by eliminating biases
Meeting the needs of your members
A community where everyone feels they have a say
Creating stronger, more personal connections with members
We've seen the positive impact data-driven ministry can have on the entire church community.
How TouchPoint Puts Data in the Hands of Church Leaders
TouchPoint Software was created with one goal: to help churches drive discipleship at the individual level. Here's a snapshot of the current features available in TouchPoint:
Management Tools
Attendance: In TouchPoint, everyone from small group leaders to classroom teachers can take attendance on the spot.

Email attendance notices to lay leaders with recent guests and attendees
Barcode-based tracking for special events
Fast Worship Connection Card attendance entry

Touchscreen family check-ins: The whole family can check-in at once for classes, nursery, volunteer assignments, and other events.

Security labels with unique codes
Real-time attendance recording in your database
Eliminate hand-written cards with complete and accurate guest information
Capture allergy and special needs information

GPS-Based Check-in (Coming Soon!) We're rolling out check-in based mobile geofencing capabilities: When mobile devices are within a predetermined geographical radius of campus, users can receive notifications.
Engagement Tools
Giving: Manage all your contributions including online/offline, tax-deductible gifts, stock gifts, foundation gifts, and pledges.

Full integration with payment gateway of your choice = no more data silos!
Track pledges and balances
Peer to peer fundraising tools for mission trips
Integrates with Txt2Give, Pushpay, MyWell, GivingFire, Generosity by LifeWay, and more!

Registrations: Online registration makes it easy to manage all types of events.

Multiple fee options, custom questions, drop-downs, checkboxes, and more
Editable email confirmations
Register from your website or emailed special links that remember the user's login information

Volunteer Calendar:

Volunteers can select and manage their assignments
Remind volunteers about upcoming commitments
Check-in and record volunteers or note substitutes
Communication Tools
Email: Send personalized messages to your members, lay leaders, and visitors.

Personalize content for each individual
MailChimp integration for newsletters
NEW Drag-and-Drop Email Builder: Soon you'll be able to use modules to quickly and easily create beautiful responsive emails

SMS Messaging: We integrate with Twilio to provide texting to groups of any size.

Target specific audiences — anything from small groups to Bible studies to youth group trip participants.
Remind just one group about an event or text every church member.

Task Management: Leaders can be assigned ministry touches, schedule future follow-ups, and coordinate engagements.

Lay leaders and staff can easily record the results of any contact
Delegate follow-up to others while maintaining ownership
Mobile app notifications alert users to new tasks

NEW Resources Module: Various teams, groups, lay leaders, staff members, volunteers, deacons download custom-curated.

Cut down on [email] attachments to every group in the church
Slash the number of calls you receive asking for information already sent weeks ago!
Mobile Tools: TouchPoint Offers the Most Full-Featured ChMS App in the Industry
One of the biggest needs many churches face centers around mobile technology. TouchPoint's Church Management Platform is currently the only app that allows users to stream media while providing full integration with your database. The mobile app allows you to access:
Giving
Small group attendance
Audio/video streaming
Task management
Mobile kid check-in
Role-based permissions
iOS/Android compatible
Custom branded mobile app
Resources
Conclusion
Data is a tool for directing us to fruitful paths for discipleship and spiritual formation. At TouchPoint our heart is to equip the church for more effective discipleship. If you're considering switching to a new church management system and want to learn more about TouchPoint Software, sign up for a demo today!