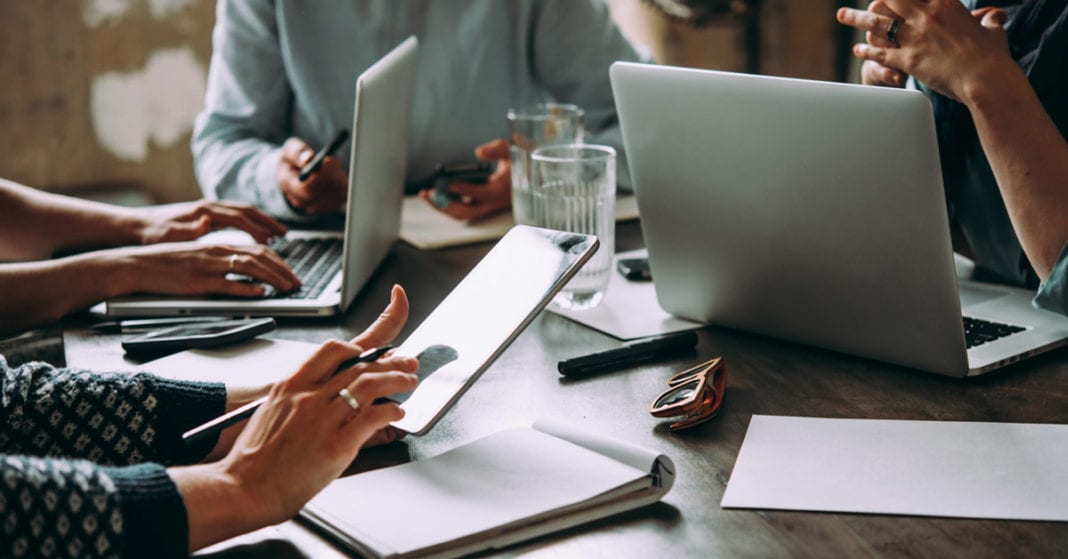 A pastor stopped at our booth in the exhibit hall of a church convention and was studying the display that listed all that CDM+ ChMS does. He said, "I'm tired of having multiple software programs to manage our church information needs. We have one program for our membership records, another for children's ministry, and another one for accounting. We just started online giving and want to offer text giving, yet our bookkeeper is frustrated with how much time it takes to reconcile reports and enter data. We're also thinking about getting a church app to publish an online directory, but that's yet another database of the same records we now keep in four other programs. Are all of these things you do actually in one program?" The short answer was yes, but I spent the next 45 minutes showing him how CDM+ ChMS solves his major frustration.
Six years ago a young administrative pastor attended our annual users conference. He was recently hired at a church that was a longtime user of CDM+. At the time, they were using our Membership, Contributions, and Accounting programs. The church was growing. They needed to invest in a check-in, check-out program for their children's ministry. The pastoral staff needed to have access to their members' records and make pastoral notes in real time while visiting members and prospective members. The church was holding a lot of events and needed a way for people to easily register online. They were about to add a second campus, so he was looking for software to help manage the facilities. What he heard about CDM+ when he was hired was [that] it was too cumbersome, and no one knew how to use it. He came to our conference certain he would go back with the knowledge that CDM+ could not do what they needed. Instead, he returned convinced CDM+ could do not only what they needed, but the software would continue to grow and be enhanced to keep up with the growing demands of a dynamic church. Today, he is the Senior Executive Pastor of that church and is ensuring a growing staff is trained on how to use CDM+ to carry out their mission.
CDM+ was created in 1986 when most churches were maintaining members' contact information on Rolodex cards. Clerks kept a membership roll book of everyone who joined the church. Annual denominational reports took weeks to compile. Offering deposit reports were handwritten and given to a bookkeeper for manual entry in ledger books. The financial secretary would update givers' records so statements could be mailed out at the end of the year. Financial reports were hand-tabulated and typewritten. Spreadsheets and word processors were beginning to make this work a little easier but access to information on members and visitors was cumbersome.

Over the past 33 years, technology has revolutionized how we communicate and keep track of important information. Desktop computers, the Internet, and mobile devices have become faster, more powerful, and readily available. But despite all the technology literally at their fingertips, most churches operate with disjointed information systems. This results in extra work, extra expense and data being stored in multiple places. A fragmented information system creates a security risk. A church must protect its data from hackers and unauthorized access.
CDM+ employs solutions that use the strength and power of all our computing options: desktop, web, and mobile interfaces. At its core is a common database that is powerful, robust, and secure.
The heavy lifting of data entry and reports is done through its desktop program. Web-based programs interact with the same database to provide online giving, online membership directories, and online registrations. Native mobile applications give church staff and key leaders dynamic access to member records for recording pastoral visitations, attendance tracking, SMS and mass emailing, check-in and check-out capabilities, updating of member records. The CDM+ built-in accounting program pulls information from many sources creating an accountable, seamless integration of financial information with less work. Its online giving solution not only records donations directly to giving records but also reconciles the deposits of monies to multiple income and fee accounts. Keeping up with online transactions is easy and secure. When using the CDM+ data hosting service access to the church records is available all the time and from anywhere. Because your data is hosted offsite, there is no need to worry if the church's computer network is destroyed by a natural disaster, theft, or unauthorized use.
CDM+ has benefited from thousands of users over three decades of use who have voiced what they need to do their job and make the church successful. It has a team of developers, support personnel, salespersons and management that is committed to being servants of the church. In the past decade, we have seen our competitors bought out by investment firms and their software dropped and no longer supported. We have seen many web-based church programs come on the market, but none that can do all of the things that CDM+ offers. The challenges of web interfacing database programs are numerous and cumbersome. At its birth 33 years ago, "CDM+" stood for Church Data Master Plus. Today, those letters stand for Cloud, Desktop and Mobile computing that truly brings all of the information needs of the church together in ONE system.
Find out more about CDM+ here.