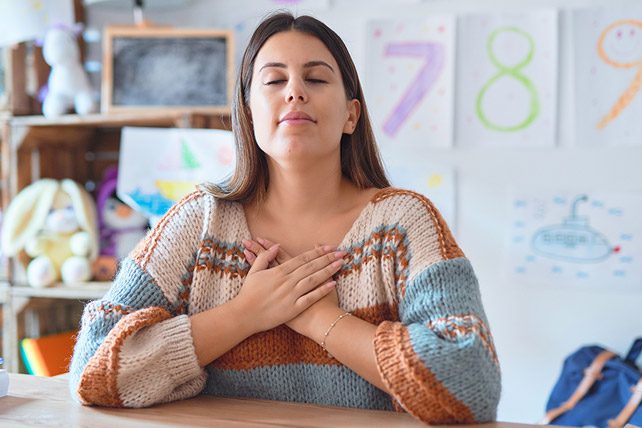 The Lord speaks.
It's another early morning. I woke up, this phrase sitting heavy in my heart.
The Lord speaks.
The memories began to flow, stories in which I had the joy of partnering with the Holy Spirit in hearing, and responding. The Lord wanted to remind me that He speaks, and speaks to me.
These stories are mine, but I hope they stir memories of your own, and help you want to hear God's voice more often as you cultivate spiritual habits that heighten your own listening.
There was the time.
There was the time I was praying for a woman at a retreat. As we gathered around her, I immediately saw a ruby in my mind's eye. A long prayer flowed from that image, and at the end, tears in her eyes and her spirit opened up, she said, "That's my birth stone."
The Lord speaks.
There was the time a hardened man sat beside me on the airplane in the back row; he was late and the seat beside me was the last available on the plane. Within minutes of taking off, the back of the plane become a confessional as he shared with me the deaths he had been responsible for in the military and how much he hated God for his little girl's illness. As his agitation increased, our fellow passengers in the back rows were all beginning to turn around to see why he was so angry and so loud.
A thought entered my mind: "Ask him who Rebecca is, and what place she has in his life." I asked, timidly, and he froze. "How do you know Rebecca?" he shot back, his eyes filling with liquid emotion. Rebecca was his girlfriend, and she was trying to get them to go back to church. She, and his little sick daughter, were both beginning to love God deeply, and Rebecca was looking for something she hadn't found in their relationship. For 5 hours, we talked about how much Father God loved him. When we landed, he was a softer man. So was I.
The Lord speaks.
There was the time a street woman I knew from one of our food distribution centers, the outcast of the outcasts, who always smelled like a mix of alcohol, smoke, and heavy body odor, met me on the main street of our city. She demanded money for coffee. I smiled, and said I didn't have any change on me. Then the Lord whispered in my heart, "Go, get the money." I told her I needed to go for a minute; she barked as I left, "You won't come back." I ran back to my office a few blocks away. I found the exact change in my desk drawer. When I got back, sweaty and heaving, she was delighted. She kissed me on the cheek. From then on she always remembered my name, and I, hers.
The Lord speaks.
There was the man I felt a nudge to pray for at a conference. When I put my hand on his shoulder, I immediately saw a black stallion on the canvas of my mind. I shared the image, and he began to softly cry, with his head down, not saying anything. I continued to pray. For 20 minutes we prayed together from that image, and many metaphors from the scene of the movie, the Black Stallion, guided those prayers. At the end, he smiled a smile of freedom from some heavy burdens in his life. Then he said, "Do you know what I do for a living? I work with horses. Do you know what my favorite movie of all time is? The Black Stallion."
The Lord speaks.
There was the time I was walking around the circle that framed our campus as a twenty-four year old husband and father, and the Lord said, "You will teach nations to worship." 33 years and 90 countries later (many of those by email), worship is the one thing I still have to say.
The Lord speaks.