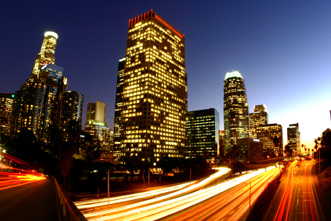 I was recently walking through the Mission and Dolores Park areas of San Francisco and couldn't help but see so much change. Places that used to be predominantly lower class and African-American were now predominately Asian and Latino. Places where the homeless crowded to find a place to sleep on the ground were now places where people walked wearing skinny jeans and Converse shoes.
I passed trendy coffee shops on every corner. I walked into to one and had a great cup of coffee from Kenya. Within the coffee shop, I saw much ethnic diversity. Not only was ethnic diversity obvious but so was a significant gay and lesbian community. I both admired the beauty of the diversity and also wondered what happened to the people that used to be there. I also wondered how in the world an evangelical church could advance the Kingdom of God in this reality. I shouldn't just focus on the evangelical church, because any type of church would struggle to make an impact in this reality since the church is so slow when it comes to change.
Somewhere in all those thoughts, I was wrestling with diversity, change, the church, compassion, truth, and justice. Were the poor that used to be there forgotten? Has San Francisco forgotten about African-Americans? Will the church truly seek to advance God's Kingdom within predominantly gay and lesbian communities? Will the church passionately seek to be multi-ethnic and about compassion, mercy, and justice? What does evangelism and discipleship look like in this context?
Recently, Christian sociologist Michael Emerson said on average the church in America is 10 times more segregated than the community it's in and 20 times more segregated than the public schools in that same community. The multi-ethnic church is only about 7% of the church in the United States of America. The city is changing at such a fast pace, how will the church catch up?
We will catch up by catching the Spirit of God. God is not intimidated by the changing cities. God desires to use His church to bring truth, transformation, justice, and love to the city. Will we join God?