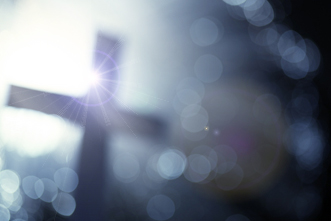 "What we're about is creating space for one more person." Erwin McManus, cultural architect of the highly creative and multicultural Mosaic (mosaic.org) in Los Angeles, addresses the crowd of people who have weathered the Southern California rainstorms to gather on Sunday evening at Club Mayan. Club Mayan is one of downtown L.A.'s busiest dance clubs which is transformed into a house of worship on Sundays.
McManus continues as he tells his captivated audience about Mosaic's plans to increase its number of services and add two new venues.
"We're going to take a spiritual sword and cut a path right through the heart of the city," he explains.
The six-year-old church of 2,000 worshippers is out to reach and transform its diverse and ever-changing community—defined by McManus as the 12 million residents of greater Los Angeles. When people who have either lost touch with church or never accepted Christ enter a worship service at Mosaic, McManus hopes they'll see themselves there. Like looking in a mirror, maybe they'll feel at home among the various cultures that resemble their own. Like a mosaic, maybe they'll stay to add another piece to the broken bits of humanity that join together in Christ to become a work of beauty there.
Across the world, a growing number of churches are hearing this same calling— as increasingly "one more person" is added to an ever-changing mix. They're realizing that being multicultural is not necessarily about including numerous ethnicities, but rather about reaching through cultural differences created by a number of factors such as age, socio-economic status, sexual orientation, marital status, and even occupation.
Congregations are now discovering that in order to be churches of their community, for their community, they must learn to be a church of mirrors, reflecting their surrounding neighborhoods.
"If your community is white suburbia, then you need to be reaching white suburbanites," McManus told Outreach magazine. "If your community is Asian, then you should be reaching Asians. We've been called to reach Los Angeles, so we need everyone. People are not our project; they're our passion." McManus continues: "Actually, I think it's more of a challenge for a congregation to be homogenous. If the community around your church is diverse in any way, then you've actually got to do something to keep people different from you out."