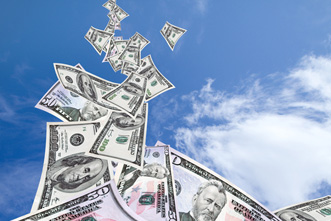 In church life, we often make ministry decisions with the following two questions in mind:
"How much does it cost?"

"How will this take care of the people in our church?"
These questions illustrate the focus of many people in our churches. As a leader in FAITH Evangelism, I often hear from Church leaders and members that most evangelism strategies cost too much (financial as well as time and other resources).
Rick Warren, founding pastor of Saddleback Community Church, once proposed a better question when it comes to evangelism: "Who will it reach?" Rick identifies four principles based on his experience at Saddleback. Here are his four points and how a church can apply them.
1. Money spent on evangelism is never an "expense"; it is always an investment.
Take some time to look at your budget and see what you are investing in evangelism. What are you investing in the people of your church to equip them to reach the lost in their circle of influence?
2. People give to vision, not need.
Have you laid out a compelling vision for your people that involves them in seeing their friends and family coming to Christ? Average church members throughout our country are being trained to reach those with whom they are in contact daily. They are spurred on by a vision of life change through the saving power of Jesus.
3. When you spend nickels and dimes on evangelism, you get nickel and dime results.
Jesus taught us that we reap what we sow, but also that we reap in proportion to what we sow. So how is the sowing going?
4. Remember: God's work done God's way will not lack for God's support.
Jesus has given us His Great Commission, calling us to make disciples, baptize, and teach. If we truly believe that Jesus called us to this, then He will provide as we step out by faith and trust Him.
Where are you and your church today? Are you ready to do something fresh and new to reach those in your community? We have many resources to aid you in training your people to reach out and see life change through Jesus. Just search for "evangelism" in our Online Catalog.