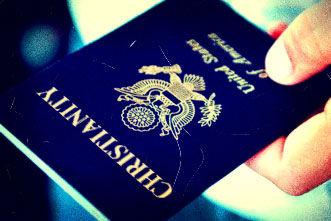 There was a time in life when I thought a good spiritual life and understanding of missions was valued by how many stamps I had in my passport.
To say that I built a house in Mexico or held a baby in Kenya or fed the homeless of South America seemed like a great way to earn a place in heaven. Surely, serving the least of these was a great indication of my spiritual depth. Surely.
But is radical Christianity the same as purpose-driven tourism?
Maybe for some the idea of traveling to foreign lands is really the calling upon their lives.
Don't Miss
But after serving in ministry for over 12 years, I am learning to recognize the difference between a calling and a desire to get on a plane, leave normalcy, and add another jewel to our self-building spiritual crown.
We don't need to get on a plane or build a house or hold a baby for God to reveal Himself to us.
Maybe—just maybe—God intends to transform our lives not by sending us on a plane to the remote jungles of Botswana, but by tethering us to our boring routines and mundane patterns of life.
Some of the most life-changing realizations can happen while we do our homework, sit in a lecture*, rock our own baby, clean our own house, and show up to work on time.