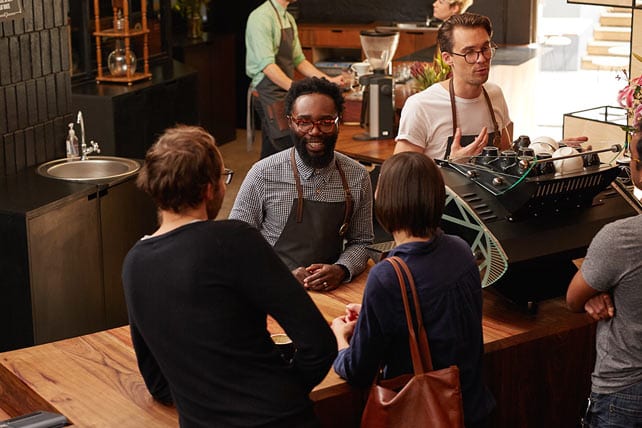 I believe the church is to be a cultural change agent in our communities, but the truth is that many coffee shops have taken some of that responsibility. Starbucks supposedly began trying to be the "Third Place" for the community. Borrowing from a sociological theory by Roy Oldenburg of everyone wanting a place besides home and work in which to feel welcome, Starbucks has become the "Cheers" place where, if I come often enough, everyone knows my name.
There was even a sign in Starbucks recently inviting customers to serve the community with them. The church I pastor has a Gather, Grow and Serve strategy of discipleship. Starbucks appears to capture two of those attempts.
Regardless of whether you believe coffee shops can change culture, the newest one in Lexington, Ky., raises the bar in a coffee shop experience. And frankly, I believe they are better engaging the community with their mission than many churches are with theirs.
Personally, I believe every church, every business, every pastor, every leader can learn something from this coffee shop experience.
A Cup of Commonwealth opened recently in Lexington. I frequent a lot of coffee shops, but I was out of town the week they opened. I caught them in their second week. Wow! They blew me away with the excitement and energy they have rapidly created. Owners Salvador Sanchez and Chris Ortez impressed me greatly.
Here are a few observations:
1. They know their stuff.
Coffee 101 or not, this is coffee expertise at work. One of the owners, Salvador, told me he had been to Central America to tour coffee productions. They spoke the coffee language (which I don't, but many do).
2. They created an experience.
It was an enthusiastic atmosphere. The place was enjoyable. They joked with customers. They had unique offerings. Apparently things have changed just since they opened with some of their decor.
3. They have vision.
It is clear they want to provide exceptional coffee in a way that engages the community. Nothing appeared to distract them from this vision.