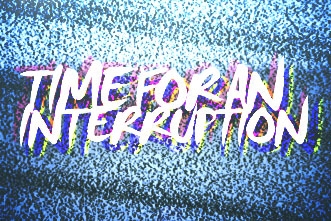 "Don't interrupt!" Remember hearing that as a child? If memory serves me correctly, my siblings and I were chronic offenders. Of course, like any kid, I learned that you didn't have to use words to interrupt—standing silently at Mom or Dad's side, staring up at them and giving an occasional tug on the pants leg worked just as well. After all, if you don't say anything it's not interrupting, right?
Eventually, I came to agree that interrupting conversations is poor manners. But what about a different kind of interruption: interrupting lives? Have you ever thought about how many times God does just that?
Consider Paul's life. Paul, at the time, Saul, was perfectly happy with his zealous persecution of the church—and then God interrupted him on a dusty Palestinian road, turned his life upside down, saved him and gave him a completely new mission in life.
The gospels tell the same story about the disciples. Here you have a bunch of fishermen in the midst of their daily routine, and suddenly a man shows up, interrupts the monotony of the mundane and calls them to leave everything and follow him—and nothing was ever the same. The woman at the well, Lydia on a Philippian river bank, a Roman jailer and his household, even the thief on the cross—all people interrupted by the God who saves.
Your story is probably similar. You were going your own way, perhaps in blatant rebellion against God or perhaps simply avoiding God by superficial "morality"—and then God interrupted you. It has happened, and is happening, over and over again. God is the great interrupter.
But there's something remarkable about the way in which God conducts his glorious interruptions. Most often, God interrupts people through other people. A spoken word, a listening ear, a quick prayer together—these become ways in which God invades the ordinary and brings his saving and sanctifying power into human lives.
Because of the pervasive effects of sin, every one of us needs to be interrupted. As believers, we still lose our way. Earthly things become too important to us, cares blind us to the character of God and struggles with sin make us withdraw from the fellowship of the saints. When that happens, the kindest thing God can do to us is interrupt us. And usually God will do it through another person.
This is even truer of unbelievers. They are completely alienated from God, and—to varying degrees—from other people. Sin loves the darkness. No matter how gregarious and outgoing a lost person seems to be, over time their rebellion against God will make them increasingly alone. God wants to interrupt them with the glorious good news about Jesus—and he wants to use us to do it.
God is the great interrupter. He invades lives, breaking through the isolation and aloneness to bring his presence and power. And he uses us. So go, open your eyes, pray for the Spirit's prompting—and interrupt someone.