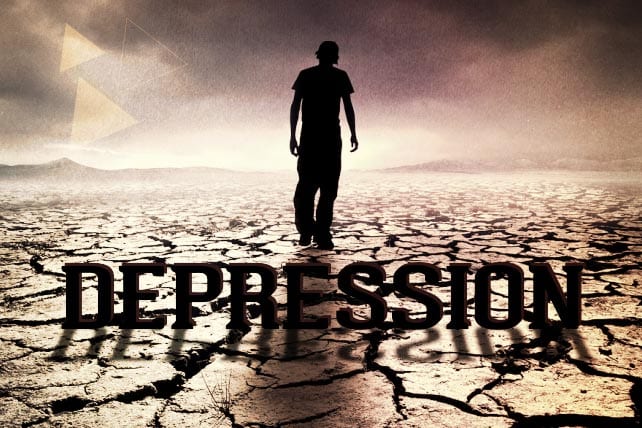 It can be a struggle to know how to help someone with depression. But if you know someone with depression, you'll be encouraged to know that God has given you all you need to reach out to that person.
You're probably familiar with this passage of the Bible written by the Apostle Paul:
Love is patient and kind; love does not envy or boast; it is not arrogant or rude. It does not insist on its own way; it is not irritable or resentful; it does not rejoice at wrongdoing, but rejoices with the truth. Love bears all things, believes all things, hopes all things, endures all things. (1 Cor 13:4-7, ESV)
We love these verses, don't we? Beautiful written, wonderfully inspiring. You may even have had them recited at your wedding.
But what if loving this way involves supporting a spouse or a child with emotional health issues? What does 1 Corinthians 13 look like in that kind of real, often dark, life?
How to Help Someone with Depression
I live with three such women—one wife and two daughters—and I want to share what I've learned about loving and supporting them as Paul instructs. I hope you'll find inspiration and new courage to love a similar someone in your life.
1. Acknowledge It
Love believes all things …
What your spouse or child is feeling?—it's real. It's not "just in their head," not in the dismissive way we usually use that phrase. The single most loving thing you can do for someone struggling with a mental health issue is to let them feel the validating sense of relief that comes from being believed.
Let your loved ones know it's safe to confide their weird, icky, creepy, dark, scary thoughts with trustful, trustworthy, compassionate you.
2.  Don't Guilt
Love is not arrogant or rude …
Most mental health issues aren't caused by sinful decisions a person has made. Being bipolar or depressed aren't sins people commit. Rather, they are specific manifestations of the universal human fall into sin and misery. They are signs of the same broken, sinful nature abiding within you. Anne has written more about this in Your Anxiety Is Not a Sin. Let your loved ones know you still respect and admire them. They need to know your good opinion of them hasn't changed.
3. Listen Patiently
Love is patient, not irritable …
You may hear the same, or similar, story over and over and over. … Don't roll your eyes. Don't let exasperation slip out, even if you feel it once in a while. Instead, listen actively, patiently. Ask gentle questions, not to fix "it" but to hear "it."