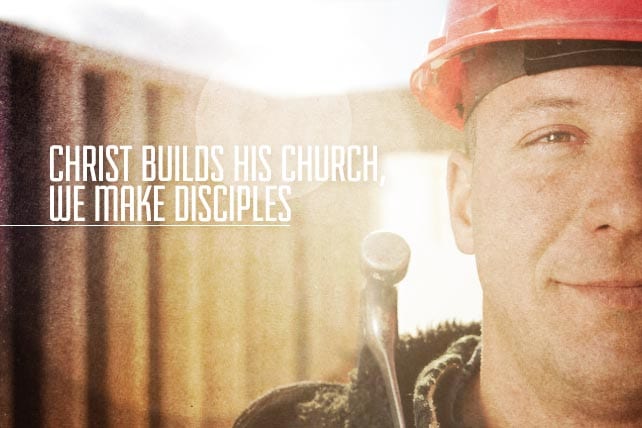 Pray that God will build his church, then roll up your sleeves and join in.
When John Piper was pastor, Bethlehem hosted a church-planting conference with Global Church Advancement. I was on deck to speak next as Piper talked about church planting on video.
He said church planters shouldn't listen to experts on how to plant the church. He said (and I am quoting from the second day I blogged), "You don't know how to grow the Kingdom of God. Beware of books, beware of conferences and beware of seminars that tell you how to plant the church."
At that time, that was an awkward moment for me because, well, I write books and do seminars! I write books on church planting, and I'm speaking at this conference as an "expert."
But the context of Piper's quote was key. (Be sure to read the full quote and context here.) Piper was focusing on five words of Jesus in Matthew 16: "I will build my church." (And the context was that he had invited us to do this seminar at his church!)
But his point was that the risen Christ plants churches. He builds them by changing hearts. And He has been working in your city long before you got there, so it's His church. We can try to do it all in our own strength, but only God can build a church through His Son, Jesus.
In Matthew 16, Peter had just confessed Jesus as the Christ. That confession and statement of faith are the foundational "rock" upon which Jesus builds His church. The gates and forces of Hades will not overpower it (Matthew 16:18). This is the work of Jesus. He builds his church.
So why keep reading? Why pick up one of my books on church planting? Why attend a church planting conference with John Piper, Ed Stetzer or anyone else?
More Perspective
Jesus doesn't build His church despite His disciples, but through His disciples as they are led by His commands and empowered by His Spirit. Matthew doesn't end with chapter 16. Matthew ends with these words, The Great Commission, in Matthew 28: