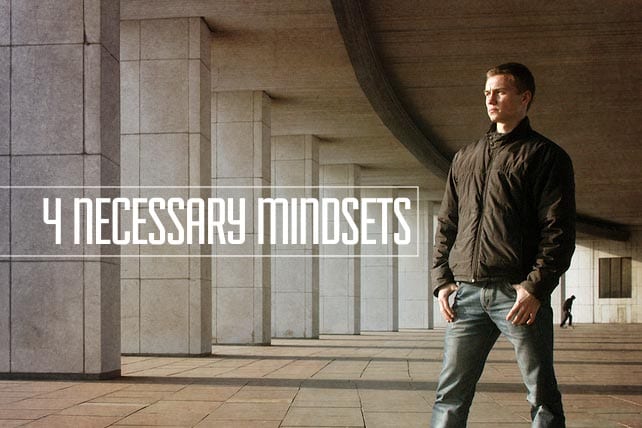 I am convinced that gifted and well-equipped leadership is absolutely essential for every church. Biblical leadership is taught clearly in the Scriptures but perhaps often lost in the application of the local church.
Second Timothy 2:2 says, "And what you have heard from me in the presence of many witnesses, commit to faithful men who will be able to teach others also." Here we see the transference of the core teachings of our faith to new leaders who will teach others.
This is biblical leadership development.
Unfortunately, churches often frown on a focus on leadership.
Now, it's interesting, I have not always thought that leadership was a big deal. As a matter of fact, as I was writing a book with Mike Dodson a few years ago called Comeback Churches, I was really hoping we would find that it was just not true—that everything did not, in fact, "rise and fall on leadership."
I was honestly tired of all the pithy leadership-related quotes that are venerated in church life, and I was looking for a reason to write them off.
Once we began the research and writing of the book, however, there was no denying that leadership was absolutely critical for revitalizing churches. The right leader turned out to be key to the process, so I gained a new appreciation for leadership.
Anti-Leadership
Unfortunately, churches often frown on a focus on leadership, and I get it.
Leadership development is sometimes pragmatic, and those who lead often have strong personalities (just ask my team).
There is also a history of poor leadership in churches, so many people have a bad taste in their mouths for any leadership at all. But the reality is that leadership is a high priority throughout the pages of Scripture.
The passage I referenced earlier says equipping faithful people who can to teach others is central to our task as pastors. Its importance cannot be lessened simply because it has been wrongly applied in the past.
Oxygen Masks
A friend of mine, Bill Easum, once wrote about leaders "putting on their own oxygen masks first." If you've flown, you likely recognize that instruction from the flight crew. If air pressure is lost in flight, oxygen masks fall from the ceiling, and parents are instructed to put on their own masks before putting them on their children. It seems counterintuitive, because parents want to protect their children. But the airlines know that if parents lose consciousness, they are of no help to their children or anyone else.
When it comes to the issue of leadership, the same idea is true. We need to put on our own oxygen masks first. We need to be developed as leaders so we can effectively lead others through a church revitalization process, through a church planting process, or through everyday life and ministry in a local congregation.
Ultimately, it is essential that leaders actually lead.
Data
Recently, we surveyed 7,000 churches from all Protestant denominations for a book called Transformational Church. I am not a natural born leader, so I was encouraged that we found people who are developing their own leadership styles—putting on their own oxygen masks first, engaging others and multiplying their leadership.