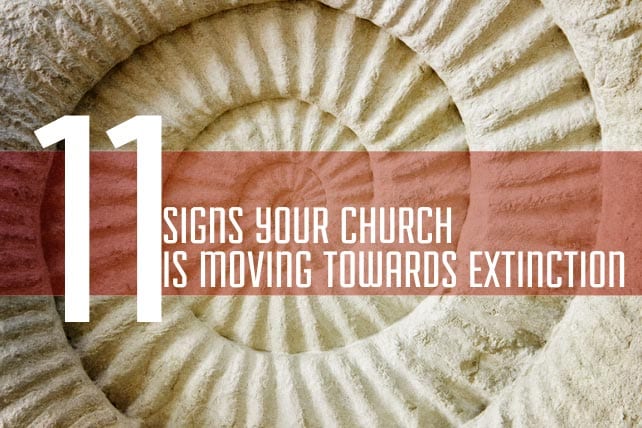 In all the conversation among church leaders about the future of the church and declining attendance, the question remains, how's your church doing?
Sometimes that can be difficult to discern.
Unless you're in a free fall right now, it can be hard to know whether your congregation will thrive, survive or take a dive in the next decade.
But like most things in life, there are signs right now that will point to the direction in which you're headed.
And if you can know now, why wait?
I am a firm believer that The Church (capital C Church) will survive and even thrive, but it will look different than it does now.
But in the meantime, amidst a rapidly changing culture, many individual congregations are endangered species. They could easily become extinct.
Change always brings dislocation, death and renewal. Personally, I want as many churches as possible to be on the side of renewal.
And that starts with an honest assessment of where you are as a church today.
In a rapidly changing culture, many churches are like endangered species. They could go extinct.
I believe there are signs you can observe today that will tell you whether your church is going extinct.
These signs are quick gut checks that you can assess easily that will hopefully lead to deeper conversation and change.
If you want to go deeper, listen in on my conversation with Thom Rainer who outlines some other characteristics he sees in dying churches. You can listen on iTunes here or tune in below.  (You can  also check out more from Thom here on his blog.)