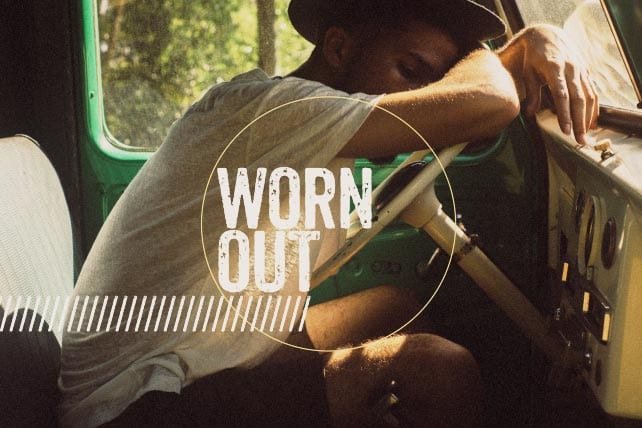 Last week I blogged about the 58 things that were killing me.
That post came from burnout I had as a small business owner. Right in the middle of that process, it got me thinking …
I wonder if pastors are getting burned out for the same reason as me?
With that question on my mind for a few days, I decided to send a quick survey to the pastors on my email list. The results were just as I suspected, and they point to the real reason why I believe pastors are so worn out.
It was the same reason I had experienced burnout as a small business owner in the height of our successes.
This revealing survey had two questions:
In what areas does your team need the most training?
I received a total of 17 different answers. Organization, volunteer management and spiritual development were just a few of the answers given.
The #2 answer on the list was leadership, with 38 percent of pastors saying leadership is at the top of the list of areas their staff needs training in.
This answer wasn't surprising considering we are an industry that prides itself on leadership. We all read leadership books. We all go to various church leadership conferences. We all listen to a leadership podcast from time to time.
The second question was this:
Do you have a system for developing your team?
Sixty-five percent of pastors said they do NOT have a system for developing their team.
This was really surprising to me. And then again, maybe it shouldn't have been. I was going through the same thing as the leader of my own organization.
Everyone wants their team to be better leaders, but a majority of pastors don't have any sort of development system in place to support this dream.
Pastors want their staff to grow and to lead, but they haven't invested into making sure this actually happens. The responsibility then is with us.
Is it possible the real reason why pastors are so burned out is because of bad leadership?
Instead of investing the time to develop and empower our teams, we have chosen to remain busy. We have become the chief doers and not leaders. We have chosen convenience over cultivation. We have chosen speed over development. We have chosen the path of least resistance.
It's always much easier and quicker if we just do something ourselves. Besides, it may take a year or two for your staff to do it the way you want it done anyway.
I believe this is what really keeps pastors busy and burned out.
It's time we invest into the leaders on our team. It's time we put some intentionality into their development, and not just hope they magically turn into great leaders.
Growing, developing and empowering leaders on your team will allow you to delegate some of your tasks, so you have more time to focus on the most important things in your ministry and life.