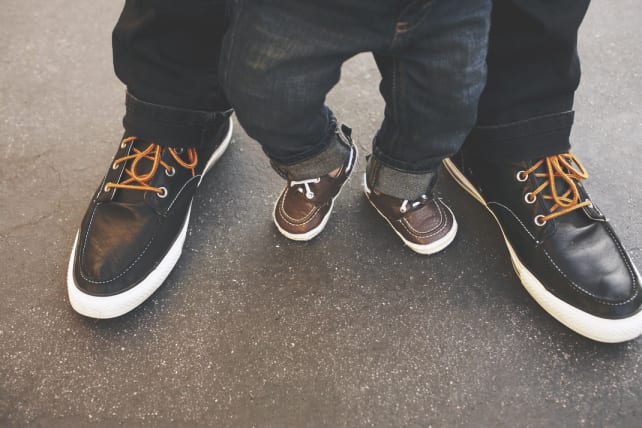 1. It's OK to have doubts.
Growing up I was always indirectly taught by others to never question God's ways, nor should I doubt his existence and almighty power. But the older I became, the more questions I had about God. It was as if doubting was thought of as complete disbelief, which in my case was not true at all.
The act of doubting is part of our human nature and an indirect connection with the fall of man. Doubt has been embedded into our inner-being as humans. It's a natural state. My doubts actually kickstarted my campaign toward becoming closer to God. A lot of things didn't seem to make sense to me, and my doubts are what led me to begin studying more. Studying God's Word more brought me closer to him, and being closer to him gave me peace and understanding about who he was.
I want to teach my son that it's OK to doubt God, have questions and not completely understand everything God does. God is big enough to handle our doubts, our questions and our concerns. He's not afraid of them. He wouldn't be God if that was so. I don't want my son to be afraid to question what's happening or wave his fist a little. God can handle it. I want to teach my son to let it all out and get honest with God about what he's really feeling. Why? Because I trust God to combat his doubts with pure and vibrant understanding.
2. God works in his ways, not ours.
If God answered all of our prayers the way that we saw fit, our world would be one scary place to live in. Just like any loving parent in this world, God seeks what is best for his children and will constantly contradict our expectations for our own benefit. He knows what's best and his ways will always be grander than our own. I want my son to learn that we must let go of our plans and instead grab hold of the will of God. I know this concept is easier said than done, but it will always be worth it in the long run.
God's plans are perfect because God himself is a perfect Lord. He himself is the almighty assurance of life, guiding us toward the greater good of life: his will. Although God is faithful in his answering of prayer, we cannot expect him to answer every prayer to our exact measurements. Faith is trusting God even when things don't make sense, and that includes a prayer that we feel may be unanswered or at the wrong time. I want my son to understand that God works in his perfect timing and not ours.