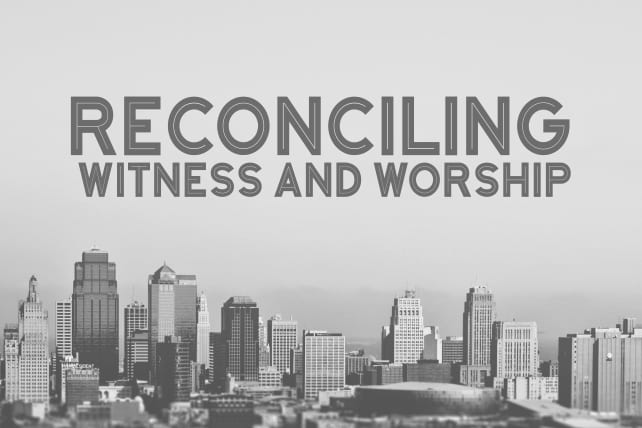 Today I am excited to welcome Sandra Maria Van Opstal (@sandravanopstal) to The Exchange. Her call to create spaces of worship that reflect the multicultural reality of our world is important for all of us to hear. Sandra serves at Grace and Peace Community in Chicago, and is the author of The Next Worship. A liturgist and activist, she is passionate about creating atmospheres that mobilize for reconciliation and justice.
How will our future worship witness to the God of all nations? Imagine the year is 2025 and you are congregating in your church. Your mind and heart are focused on the Lord and His invitation to make disciples of the nations. Close your eyes and take a minute now to imagine it (yes, I do mean now). Did your future reflect the reality of a younger, browner, unchurched majority? Were the images you saw the multiethnic, multiclass church singing in many styles and praying in many languages? Be honest.
In the U.S., we are well on our way to seeing no ethnic majority projected for the 2050 census. The latest census numbers show a population younger than 5 years old stood at 49.9 percent minority in 2012, and among those under 1 year of age, the minority had become the majority*. In only two years, 2018, minorities will become the majority among children.
This has huge implications for children's ministry, youth ministry, family ministry and future leaders of the church. We have an opportunity to witness to the kingdom through how we form our worship services. We need to be reconciled to God's vision of the kingdom in our worship practices. I'm not speaking merely of musical style or language, but of content and form of our entire services, including music, prayer, sermon, table and benediction (sending). We continue to hold onto practices of worship that do not engage the diverse reality of potential future leaders of the church.
Even in our conversations about urban worship or diverse worship, we seem to be locked into a conversation that does not include the global reality of our urban centers with all of their immigrant populations and multifaith backgrounds. Multiethnic conferences continue to discuss the importance of Black and White settings (which is indeed critical), without overlaying the multiracial millennial populations or the immigrant first and second-generation churches (primarily Latino and Asian).
If we do not reconcile ourselves to the nuanced reality of a younger, browner, unchurched reality, we will miss out on the opportunity to lead discussions on how to do church and community in a truly multiracial, multiclass setting. I long for the church to witness to the power of the gospel in our worship spaces. Let me share six ways we can begin to do this.
Consider what "diversity" looks like in your area. Are there North African refugees? Are there Latino migrant workers near you? Is the Latino population first-generation migrant workers or second-generation millennials? Are our neighbors primarily African-American or a mixture of different cultures?
Build relationship and learn from individuals and churches. Misguided passion can sometimes cause more harm than help. We need mentors and people from within the community to help us understand both the needs and the gifts of their community. Ask questions about how they worship, do community,and listen!