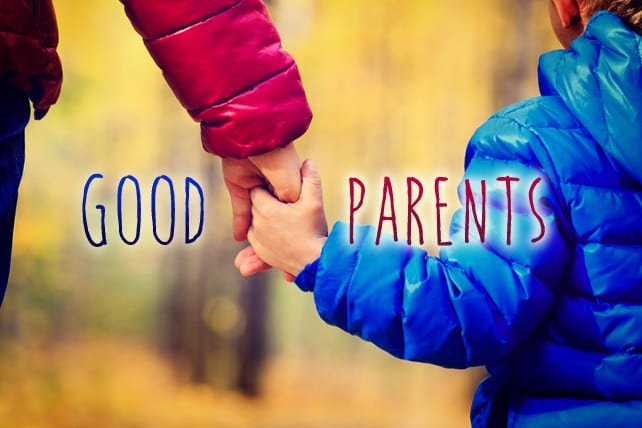 1. Allow small interruptions.
I've come to learn that even the smallest of interruptions have quite the impact on my little one, and they even give me a moment to refocus. Whether you're on your computer, working on a project around the house or even just watching your favorite sports team on television, giving your kids the blessing to interrupt you every once in awhile is a wonderful thing.
Not only does it show them you care, but it reminds them of how important they are to you, even if the interruption only lasts a few minutes. Time and time again, I've found myself inspired and refocused after leaving my computer to go play ball or blocks with my son; that is after he's walked up to me with eyes that are just impossible to say no to. This doesn't happen every time, but I make he sure knows that more times that not, dad is always available to play and spend time with, even if just for a moment.
2. Give your kids individual attention.
My wife and I are expecting our second son at the end of this year and we could not be more excited. But along with this excitement comes the fear of making one child feel less loved than the other. How do we balance our time? What if our older son gets jealous and resentful?
We've realized that we're not always going to be able to live up to our kids' individual expectations in life, but that we can do our best to give each child the individual attention they need on top of spending time with their sibling. This may be exercised by taking one child to get ice-cream with dad while the other goes to the park with mom, or even something as small as doing a puzzle together while the other sibling is taking a nap. Regardless of what the adventure looks like, each kid is going to be looking for individual attention, and balancing this time correctly is going to make for happy and encouraged children no matter how small the amount of time is.
3. Constantly remind your kids how much you love them.
I can't begin to tell you how many people I've met who said that they rarely ever heard their parents tell them they loved them, let alone show any type of affection to them growing up. I was raised in such a polar opposite environment, and I don't know how I would have responded otherwise. Something about not telling your children you love them just doesn't make sense to me, and I cannot imagine what that must feel like being on the receiving end. Kids need to hear they are loved. Kids need to hear that they are wanted.
There is something so comforting about hearing your mother and father tell you that they love you. And there is something so peaceful and safe-feeling about being embraced with a warm hug. I believe this type of affection truly sets your kids up for success in life, and I wouldn't encourage anyone to parent any other way.
4. Allow your kids to fail sometimes.
The "everyone is a winner" mentality just isn't a realistic approach to raising kids, and I believe it sets them up for failure in the real world. One of the things I love most about my father is that he allowed me to try things as a kid, even if he knew I was going to fail at them. He'd give me as much wisdom as he could, and in the end use my failure as an opportunity to learn and grow. These are lessons that I've held dear to my heart for almost 30 years, and I don't know where I'd be today without them.
I remember the times my sports teams would win and my family would cheer like I had just won a gold medal at the Olympics, but I also remember times where we would lose and my father would wrap his arm around me and tell me he was still proud of me and that, "You'll get 'em next time." My parents taught me the valuable lesson that you aren't going to win at everything you do in life, and that's okay. Nobody ever does. You learn from your losses and grow stronger.
Awesome parents teach their kids to lose with dignity and win with humility. There really is no better way to go about it.
5. Let your kids see mom and dad show affection to one another.
One thing my wife and I are never shy about is kissing, hugging and snuggling together in front of our son. We want him to know how much mommy and daddy love each other, and that we're not afraid to be public about it, no matter how gross he thinks it is as he gets older.
The way you and your spouse model marriage in front of your kids is going to be the model of marriage they hold onto for most of their life. So, show them a good example. Don't be afraid to have small arguments in front of your kids, to kiss in front of your kids and to hold each other in front of your kids. Show them what a real marriage looks like, and don't set them up for failure when they themselves choose to get married one day. I understand there are some conversations and intimate times that are meant to stay behind closed doors, but you get where I'm going with this. Let your kids see what a great marriage looks like by you modeling it for them, not television and movies. Great marriages have arguments. Great marriages include affection for one another. Great marriages have ups and downs.