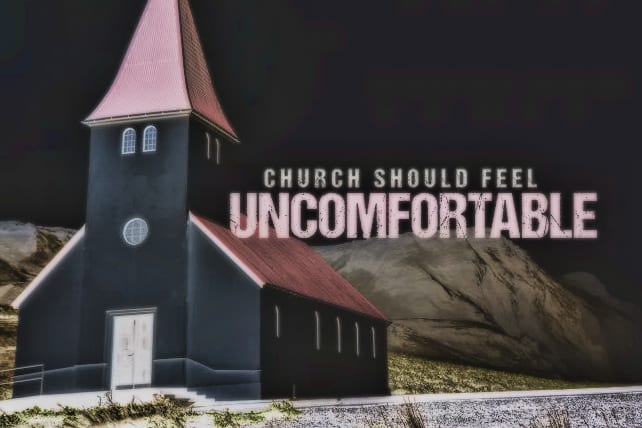 I grew up attending Baptist churches in the Midwest—the kind where men's quartets sing gospel songs as "special music" but no one dares raise their hands during a worship song. For most of my 20s I attended a Presbyterian church where things like Maundy Thursday and Advent candles were a big deal. These days I consider myself Reformed and read books about Thomas Cranmer for fun. My ideal church service would involve the Book of Common Prayer, an organ, the eucharist and a sermon out of a Pauline epistle that referenced everyone from Augustine and Spurgeon to Marilynne Robinson and N.T. Wright. In my dream church, the "peace" would be exchanged every Sunday, ashes imposed every Ash Wednesday and G.K. Chesterton discussed in the high school youth group.
The picture I've just painted of my "dream church" looks nothing like the church where I'm now a member. The local church where I now serve is non-denominational, meets in a renovated warehouse and has no liturgical bent. The music is loud and contemporary. It's Reformed-ish but Holy Spirit-focused, with impromptu "words" from the congregation and quiet prayer in tongues a not-uncommon occasion. To be honest, the worship services often make me a bit uncomfortable.
And I'm perfectly happy with that. I love my church.
Consumer Comforts 
Talking about one's "dream church" is—increasingly, I've come to think—an exercise in not only futility even but flat-out gospel denial. The church doesn't exist to meet our every need and satisfy our various checklists of tastes and "comfort zone" preferences. If anything, it exists to destabilize such things. The church should draw us out of the dead-eye stupor of a culture of comfort-worship. It should jostle us awake to the reality that comfort is one of the greatest obstacles to growth.
The three years I've belonged to my current church have been difficult and full of discomfort, but also probably the most spiritually enriching three years of my life. There's serious wisdom in the familiar adage to "get out of your comfort zone." Nothing matures you quite like faithfulness amid discomfort.
For too long the mantra in Christian culture has been seeker-sensitive and "have it your way." The mentality has been consumer comfort. Find a church that meets your needs! Find a church that feels like home! Find a church where the worship music moves you, the pastor's preaching compels you and the homogeneous community welcomes you! If it gets difficult or uncomfortable, cut ties immediately; a dozen other options await!