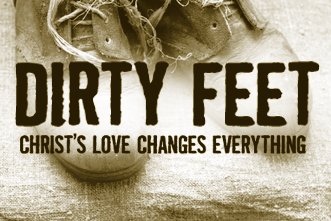 Maundy Thursday.
I had heard those words before, but even after spending most of my life in church, I had no idea what they meant. During Holy Week, I told my friend Susan I'd attend all the services at her church with her. When Thursday rolled around, I realized I didn't know what I was getting myself into.
I remember the first time I went to St. B's in Nashville.
I had never been to a liturgical church in my life, at least not during a service. The first time I attended a service, I nervously clenched my program. When do we kneel? Will people look at me strangely if I don't make the sign of the cross? Do I dip the bread in the cup, or do I have to drink from the cup after all those other people have touched it? Can I even receive communion here? I was a member at a non-denominational church and was even an ordained and licensed minister…but not in an Episcopal church. At the churches I had been to and worked at in my adult life, communion appeared to be a programming element. "Oh, we have ten extra minutes in the service here – let's do communion." It wasn't a weekly thing.
I was so nervous.
The same nervousness passed over me as I drove to the Maundy Thursday services last week. I quickly read through the history of Maundy Thursday on Wikipedia – summaries of different interpretations hit my screen. Foot washing, giving money to the poor, Eucharist, stripping of the altar….
Ohhhh-kay…?
I decided to just flow with whatever was going to happen.
After some prayers and readings, one of the junior bishops got up and talked about the foot washing prior to the Lord's Supper.
Most of us, me included, have always seen the act as one of service – Jesus putting himself in a lowly position to perform a menial task.
And then…