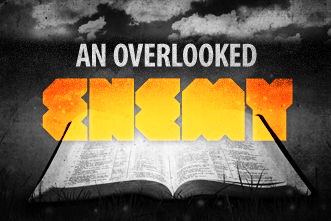 I think all too often in Christian circles, we view spiritual transformation as something that should always be charted up and to the right. While I wish this were true, the reality is it isn't, is it?
I love to study the life of the Apostle Peter. I've got way too much in common with that dude.
Matt 16: 15"But what about you?" he asked. "Who do you say I am?" 16Simon Peter answered, "You are the Christ,the Son of the living God." 17Jesus replied, "Blessed are you, Simon son of Jonah, for this was not revealed to you by man, but by my Father in heaven. 18And I tell you that you are Peter,and on this rock I will build my church, and the gates of Hades will not overcome it."
What a huge spiritual victory for Peter. You've been there.
You walked away from a certain temptation.
You loved someone you thought was unlovable.
You forgave someone you thought was unforgivable.
You had a moment of incredible generosity.
But just a few verses later, we read…
21From that time on Jesus began to explain to his disciples that he must go to Jerusalem and suffer many things at the hands of the elders, chief priests and teachers of the law, and that he must be killed and on the third day be raised to life.
22Peter took him aside and began to rebuke him. "Never, Lord!" he said. "This shall never happen to you!"
23Jesus turned and said to Peter, "Get behind me, Satan! You are a stumbling block to me; you do not have in mind the things of God, but the things of men."
Listen, I don't care where you are on your spiritual journey, when Jesus calls you "Satan" it's a major set back. No matter how you look at it, that's a bad day.
Peter is a great reminder to me that this journey of having Christ formed in me is not an overnight deal. You can't microwave spiritual formation.
And yet "impatience," which might be the most accepted sin in our culture today, drives us to constantly want to speed up the process.
Can I encourage you today to slow down? Don't beat yourself up if you've met recent spiritual failure or you just feel stuck. There are seasons to this spiritual growth process.
Today's a new day full of new opportunities to connect to God's grace in new ways.
Have you ever felt like Peter, up and down in your spiritual growth?