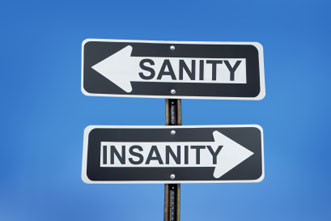 1. Forget balance.
Balance suggests that we can be good at everything at the same time. Spinning plates. I don't believe Balance I possible…Even Biblical! Live life in Rhythm, instead.
Exodus 23:12 (NLT) 12"Work for six days, and rest on the seventh.
A life in rhythm focuses on one thing at a time. A time of intensity; followed by times of rest. Rest doesn't even have to be as long; as long as it's consistent.
Examples: Date Night/Date Day; Family Night; Strategic Vacations; Play Dates w/ our staff; Ties when we work ON IT vs IN IT;
2. Shut Down.
Have a definite time and place in each day when we STOP working. Fold down the laptop. Stop answering the phone. Engage something mentally besides work. Allows our minds and bodies to recharge and refresh!
3. Become a morning person.
If we still have a ton to do, and we need to be available to our family at night, where do we find the extra time? Before anyone else gets up. I'm not a morning person, but I get up early, because it's the quietest and least interrupted part of my day.
Mark 1:35 (NIV) Very early in the morning, while it was still dark, Jesus got up, left the house and went off to a solitary place, where he prayed.
4. Stay Sharp.
It's so easy when we're moving fast, to stop learning. Stop growing. Stop reading. Reading, Studying, and constant learning inspires, challenges, and helps us grow as leaders.
2 Timothy 2:15 (NIV) Do your best to present yourself to God as one approved, a workman who does not need to be ashamed and who correctly handles the word of truth.