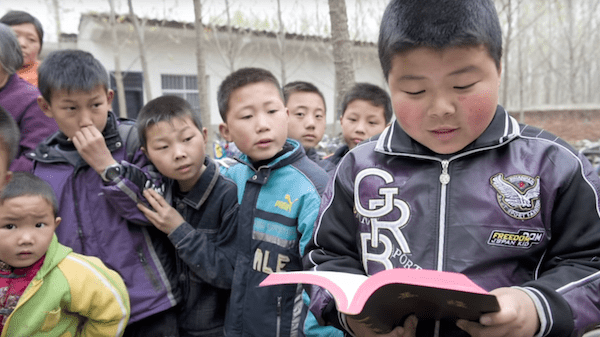 Despite being the best-selling book in China (unofficially, according to United Bible Societies), the Bible is still hard for your average Chinese Christian to get his or her hands on. 70% of the Christians in China live in rural villages, according to United Bible Societies, and these Christians have very limited access to the Bible.
Kua Wee Seng of United Bible Societies says he has met people who have been "waiting for the Bible for the last 10 years, 14 years." Can you imagine becoming a Christian and then having to wait 10 or more years to have your own copy of God's word? What if your only access to the Scripture came once a week (if you were lucky) as you listened to someone read the word by candlelight in a darkened house? This is the situation a lot of Chinese Christians find themselves in.
The video below shows a Bible distribution in Henan Province, which the video describes as being in "China's heartland." Henan Province is located in China's central Yellow River Valley and, according to Wikipedia, "is widely recognized as the place where Chinese civilization originated."
The images of rural China are stunning, to say the least. The looks on peoples' faces, however, when they receive their long-awaited Bibles, are even better. The village where this particular Bible distribution takes place welcomes the van carrying the precious cargo with cymbals and fanfare.
If only we in the western world celebrated God's word with such gratitude.