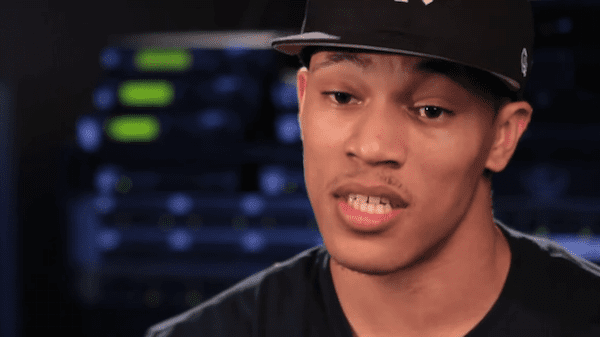 Trip Lee is a prolific rapper who is sincere about his faith in Jesus. In the following video, Lee does what he does best: Explain the gospel through rap.
Starting off, Lee says "If people ask me what is the gospel, I'd probably tell them something like this," and then he begins this beautiful rap:
Jesus, he came to dwell in the body for those rebelling.
Those who sellin' out.
Fellas fell in traps he came to get us out.
He came to our prison just to bail us out.
Barely do we ever listen.
Fellas doubt. Failin' taking hellish routes.
When Christ came to live among us, full of grace and truth,
angels rejoice, because all of heaven's about to break loose.
And he can replace nooses with bread and grape juice,
but we got to follow after bottles of that Grey Goose.
We all the felons in hell and wickedness.
Wait dude, the true light—he had darkness he had to break through.
To make a great truce, he came as a baby,
wrapped inside a human frame to claim the lame.
It's crazy.
He said, take up your bed and walk,
Take these five fish and feed,
Peace be still the storm,
The siren know that this is he.
There's no like him—that's why I like him.
Risen indeed, he sets prisoners free.
I repented and believed.
Time and time again I've got to get my mind correct,
Buffet my body because I be wild—gotta get in step
He leads me wisely, must follow, even when I object
Trust me, cause I had checked, and homie he ain't lied yet.
He's never mistaken me, either.
And you know the great deceiver,
The adversary who's very goal is to shake believers.
He'll bake in the lake, but we, the saints, can't forsake the leader.
We plead with non-believers to receive the grace of Jesus.
I'm reminded then the way he showed me much mercy.
I was dirty till I trusted him who's trustworthy.
He splits the seas, gives decrees, gets victories with ease,
Yet he was kicked and crucified in the midst of thieves.
If it was up to me, I'd be living lost and sick,
Cause when I got to lead, I just led me off of cliffs.
He leads me to life—the bread of life, feeds me right.
So I believe him and follow Jesus
Cause he is Christ.