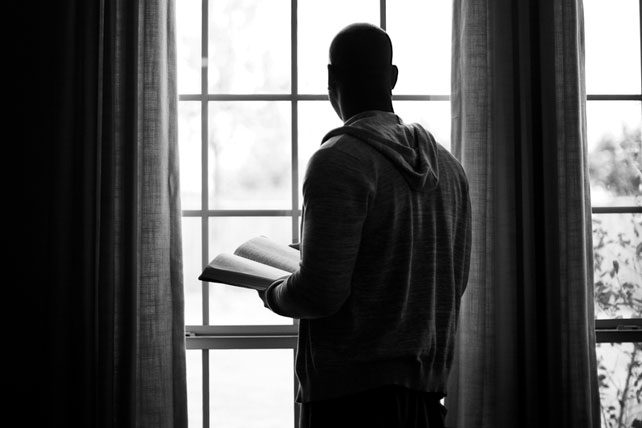 It worked for me, for years. Sunday morning. Go to church. A 30 minute worship set. A teaching, prepared by a skilled communicator. A time of prayer. Maybe communion, maybe not. Often we leave moved, impacted, even changed. Then we leave – but what happens next?
While it's all good and important, I came to a place in my life where I said, "If this is my discipleship, it's not working for me." It just wasn't working — and I've heard it's not working for others.
It's off to Sunday lunch, and a week dotted with quiet prayer to start each day. Mid-week we connect with a small group. Maybe, maybe not.
Meanwhile we work, we play, we struggle, our hearts grow tired, and we forget to be thankful, to feed on the Scriptures, and to meet in silence with God.
Yes, I was serving others, but I was not being formed into Christ by weekly, or even bi-weekly rhythms. I didn't realize that I was being drawn to a daily rhythm that would — literally — change my life.
Plan Your Rhythms – Or They Will Plan You
By nature, my mind is buzzing, my work is constant, and I accumulate feelings throughout a day like a punctured boat hull takes on water.
Residual thoughts from every conversation, task, and responsibility are always pressing on me, ready to overtake me 1, 2, even 3 or more times a day.
I needed more than the spiritual rhythms that had become the "norm" for most of my Christian life to date. Most Christians I know hunger for the same, but we don't all know what to do about it.
The ancients understood that daily rhythms, set pauses in the day for a "mini-sabbath," a re-focusing and re-centering on the Scriptures and Christ's presence within us, were absolutely vital to the discipleship of the average Christian.
In the absence of daily rhythms that we choose, we plan, we repeat by habit, our rhythms will become those dictated to us by our job, our meals, or our relationships.
All day long, we react to the last conversation, the last email, the next task coming up. Our emotions gather, layer upon layer, and we are disoriented from who God is — and who we are — multiple times a day.