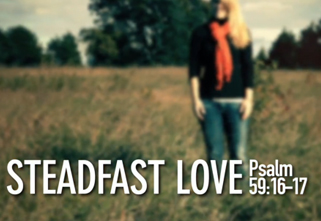 Free Video Download
This reading from Psalm 59:16-17 can provide a lead-in to a sermon on how we can rely on God's love, or it can be shown with a song such as "How He Loves" by John Mark McMillan in the background.
Resource provided by NewSpring Church
Download Instructions: You can view this video for free on Vimeo. Downloading this video requires a free Vimeo login. Once you've logged in, you can download the video by using the download link in the right sidebar.