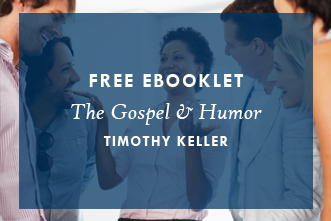 Free eBooklet
Download this free eBooklet in PDF format from Timothy Keller, pastor of Redeemer Presbyterian Church.
From The Gospel and Humor, "In gospel-shaped humor, we don't only poke fun at ourselves. We also can gently poke fun at others, especially our friends, but it is always humor that takes the other seriously and ultimately builds them up as a show of affection."
Resource provided by Redeemer Presbyterian Church
Download Instructions: To download this resource, log into your free Redeemer City to City account. Once you've logged in, you can download this resource.