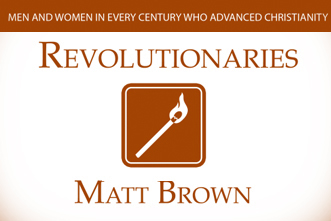 Free eBook
Download and share this eBook by Matt Brown, Revolutionaries: Men and Women in Every Century Who Advanced Christianity.
Topics covered in this eBook include:
50+ men and women who took the gospel around the world in every generation
A comprehensive look at Church history through the eyes of evangelistic leaders
Practical ideas to share your faith from these people's stories
Resource provided by Thinke.org
Download Instructions: To download this resource, enter your name and email address in the fields provided. You can download this free eBook by subscribing to the Think Eternity email list.