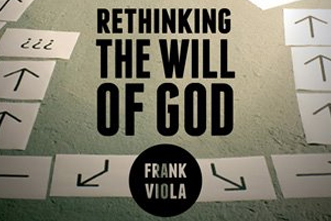 Free eBook
Download this free eBook by Frank Viola, Rethinking the Will of God.
From the author, "If you are a Christian in your late teens, 20s, or 30s, this book will be of particular help to you. It could very well spare you and your friends years of agony over searching for God's will and making needless mistakes."
NOTE: This free resource will expire on November 7, 2013.
Resource provided by Frank Viola
Download Instructions: To download this resource, send an email to rethinkinghiswill@gmail.com. You will receive an email response with instructions on downloading this free resource.